We scoured the web for plant-based trends popping up with the daisies this spring to keep you ahead of the game as we say goodbye to sweater weather. From seasonal shopping to seasonal eating, we've got the inside scoop to help you keep up with the latest and greatest ways to #EatPlantsForAChange.
Why buy when you can DIY?!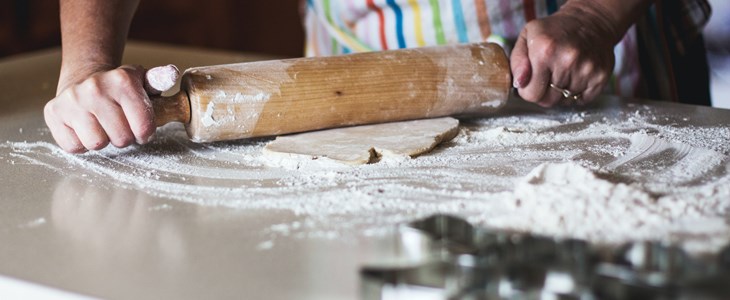 It's no surprise that last year was the rebirth of the DIY craze, with grocery stores selling out of baking essentials and more and more people learning to cross stitch swear words on decorative pillows. This spring, plant-based homemade goods are taking center stage. With mainstream brands like Country Crock entering the plant butter scene, it's now easier than ever to get your sugar, butter, and flour on. If you've been looking for a sign whether to bake or not to bake—THIS IS IT! So, break out an apron and switch on the oven, you can thank us later.
Plant-based fast-food craze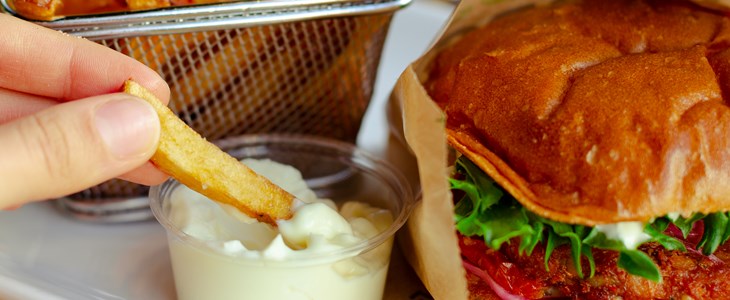 In 2020, drive-thrus and delivery services were in high demand to satisfy the dine-out needs of the American public. In an effort to ensure options for everyone, tons of plant-based protein hit the scene. This spring, we predict the fast-food competition is going to ramp up even further. So far this year, Dunkin' Donuts and Taco Bell have both announced plant-based additions to their menus, and we don't see this trend slowing down anytime soon. Keep an eye out this spring for the launch of a first-of-its-kind plant-based fast-food chain hoping to expand nationally. Stalk and Spade will open its first location April 22nd in Wayzata, MN. Is a new plant-based spot opening up near you? Let us know on social media using the hashtag #EatPlantsForAChange!
Shop Small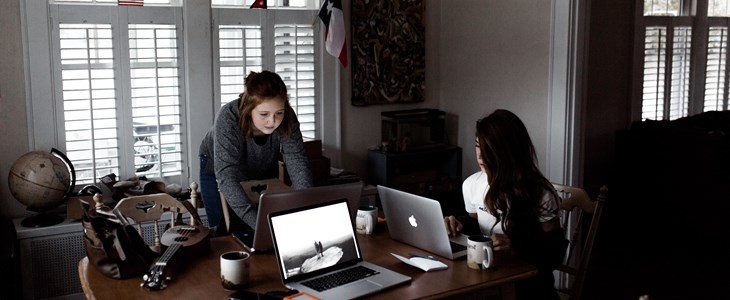 This past winter, as many Americans stayed home and ordered online to keep their families safe, small business took a hit. We predict—and hope for—a large spike in small business support as more owners reach massive audiences using apps like TikTok or Instagram to promote their business, showcase their work process, and even educate consumers on the struggles they've faced throughout the pandemic. This budding narrative spotlights the personal, one-of-a-kind flare that comes with shopping small. Plus, shopping gives you the chance to support and celebrate BIPOC and LGBTQ entrepreneurs and creators.
Eat Local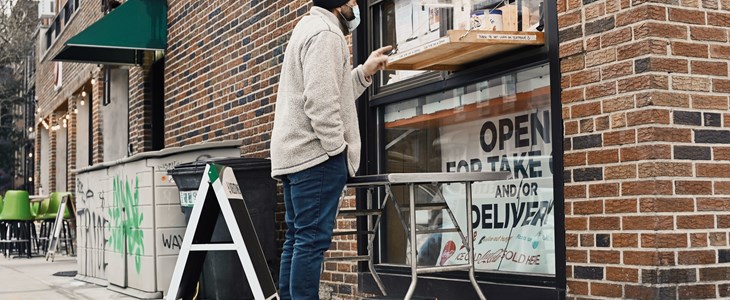 Now, we know we just talked about some of the awesome plant-based options you can get in the drive-thru, but have you checked out your corner store options? Or the multitude of choices on delivery apps? Tons of local restaurants and shops have made the move to your favorite delivery app to satisfy your homebound hunger. Many establishments that were previously dine-in only now offer curbside pickup or their own delivery service. Just don't forget to appropriately tip your delivery worker—in cash if you can! Not sure if your favorite spot is delivering? Give them a call! Even if it's take-out only, your local place will be glad to know you'll be there when they open their doors once more.
Plant-based voices to watch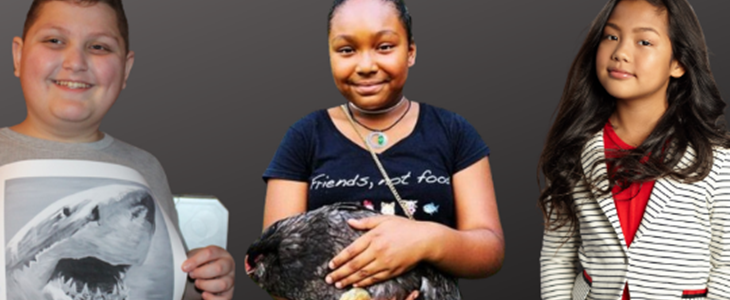 In 2020, we all heard about Greta Thunberg, an inspiring young woman fighting to save our planet from climate change. In 2021, we predict a spotlight on many more young voices advocating for animal welfare and plant-based eating. Voices like Genesis Butler, a 16 year-old animal activist and the youngest person to ever give a TEDx talk, where she spoke about changing the world through plant-based eating. Another young voice, this one reverberating through the halls of government, is Thomas Ponce, a citizen lobbyist and animal welfare activist from Florida. And let's not forget 12 year-old Rylee Brooke Kamahele of Oahu, Hawaii, the founder of The Catalyst Club, an organization dedicated to helping kids protect their environment and their planet. Before the age of 13, Rylee has already worked to pass legislation at the local level promoting the environmental protection of public lands. This spring, look out for young BIPOC voices like these, working to push adults toward just decisions about their future.
Plant-based wine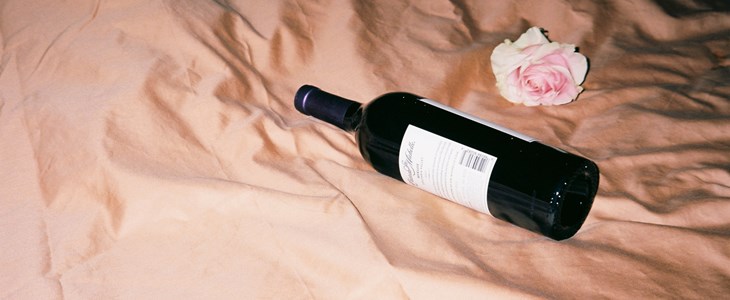 Whether you're crazy for Cabernet or Merlot is your must-have, there is more to your favorite vino than  . This year, while mainstream labels are become more transparent about their ingredient list, labeling wine as plant-based is proving to be a big market trend. Celebrities like Kate Hudson are entering the game, with name recognition and years of plant-based eating behind her. But let's face it: as always, smaller brands have long been leading the way. Black-owned Love Cork Screw Wines has been providing a wide range of wine options for YEARS! This spring, take your wine outdoors or turn it into a cocktail like a sangria or spritz for the perfect afternoon tipple.
Fish Substitute Sensations
Every year we get closer to meaningful protections for our oceans and the wildlife that call them home. In tandem with those efforts, consumers are increasingly turning to plant-based substitutes to satisfy their seafood cravings. Banana Blossom, marinated vegetables and Textured Vegetable Protein (TVP) are changing the game when it comes to compassionate alternatives. Have you tried Tabitha Brown's Vallops? Whether you miss your favorite sushi roll or go into a frenzy for our Banana blossom fish and chips, this spring, try a DIY or ready-to-buy plant-based option in your area.
Freezer section finds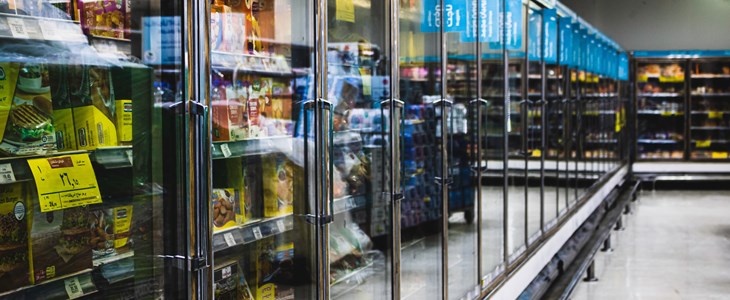 Speaking of options in your area: Be prepared for an even wider selection of plant-based products and meat substitutes to hit your freezer sections, from brands you might have never suspected. One product that has flooded shelves in 2021 is Marie Callender's frozen vegan pot-pies, a new-to-the-freezer-shelves collab with plant-based powerhouse Gardein. But Marie Callender's isn't the only brand Gardein is bringing into the plant-based space: Household staples Birds Eye and Healthy Choice are also partnering with the longtime meatless mainstay for plant-based options. Even brands like William Sonoma are tweaking their recipes to include more meatless meals!
Picture-perfect oats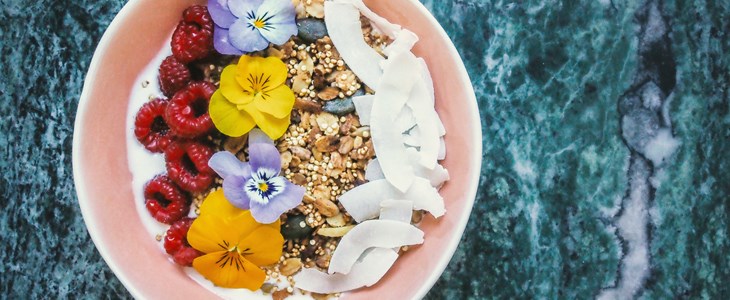 From latte art to smoothie bowls, your favorite plant-based foodies have been filling our social feeds with their Insta-aesthetic, compassionate creations for years. 2021 is the year of picture-perfect oatmeal! While you can never go wrong with a brown sugar and cinnamon bowl of beige goodness, this year we are going to level up our morning meals using fruit, nuts, and delicious mix-ins to create not just a nutritional powerhouse, but a visual experience—CAUSE WE'RE WORTH IT (but also…for the 'gram)... Forward-thinking standouts already slaying the Instagram breakfast scene are: @Grandma_el , @thelatinafoodie, @dumbellsandoats, and @on.andoats (pictured above). But we are warning you, spend too long on their profiles and you might midnight bulk buy your favorite breakfast grain. #sorrynotsorry
Appreciation>Appropriation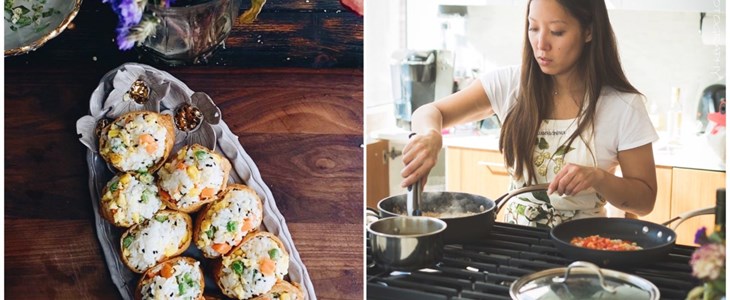 The winds of change are blowing us past bigotry and hate in 2021, and guiding us toward a more inclusive future. Creators big and small are taking to social media to share plant-based recipes from all over the world through storytelling. If appreciation is a trend you want to hop on, you know we HAVE to promo our faves. We suggest heading over to @the.korean.vegan, Joanne Molinaro Esq's Instagram page and blog by the same name. Molinaro pairs beautifully shot recipe videos with deeply meaningful anecdotes on growing up Korean in the United States, graduating law school, self-love, and tolerance—which is honestly goals.
Sustainable packaging/zero waste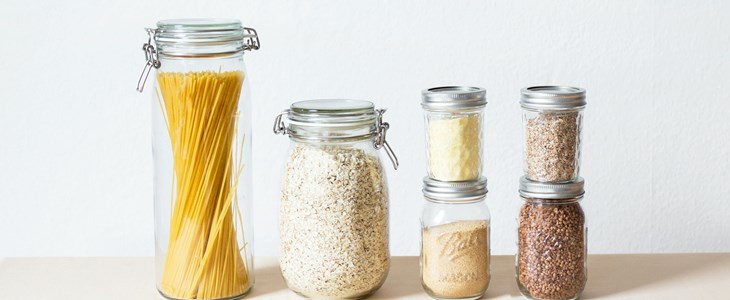 We know we can't be the only ones to notice how much waste is created from the single-use items we need to keep us safe these days, not to mention the packaging that comes with takeout, ordering in, and curbside service. Sustainable, zero waste packaging is now more accessible online than ever before and in specialty brick-and-mortar shops, like the Package Free shop. There are even databases like Litterless that will lead you to a bulk or zero-waste store near you. Even the smallest changes can mean a big impact for the planet—especially if you already #EatPlantsForAChange!
So, whether you're spring cleaning your bedroom, fridge, or habits, these trends are worth hopping on all year round! Eating more plants is as exciting as you make it and we hope these ideas inspire you to try something new. 
Making any trendsetting moves this spring? We want to see them! If we are missing your favorite spring trends, share them with us in our private or on Instagram and Twitter with the hashtag #EatPlantsForAChange. 😊