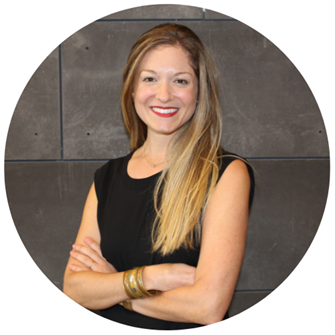 Rachel Dreskin
US Executive Director
Rachel is the US Executive Director at Compassion in World Farming. Prior to her appointment, Rachel served as US Head of Food Business, overseeing the growth and development the organization's corporate engagement program.
A graduate of Northeastern University's School of Business with a dual focus in Marketing and Entrepreneurship, Rachel has worked extensively with Fortune 500 companies to incorporate and strengthen animal welfare within corporate sustainability programs.
As Executive Director, Rachel is leading Compassion USA's growing role in forging a more humane and sustainable food and farming system through measurable farmed animal welfare improvements and protein diversification. Rachel also serves as board member of Global Animal Partnership and the Regenerative Organic Alliance, has guest lectured at top US universities—including Stanford; University of California, Santa Cruz; and University of Delaware—and has been featured in Bloomberg, Fortune Magazine, the Chicago Tribune, and more.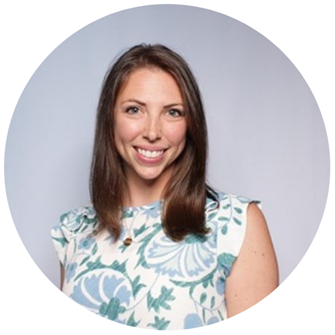 Nina Farley
US Head of Public Engagement
As Head of US Public Engagement at Compassion in World Farming, Nina works to empower animal advocates, conscious consumers, and planet protectors to end factory farming and build a better food and farming system for all. Nina oversees Compassion USA's campaigns, communications, and media relations—harnessing her extensive background in digital marketing and animal protection to tell powerful stories and give supporters the tools they need to drive real progress for farmed animals, people, and the planet. She holds a BS in Biology from Boston College and an MS in Animals and Public Policy from Tufts University. She is also a certified plant-based chef, and very fond of chickens.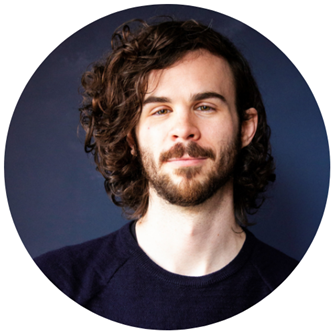 Jeff Doyle
US Head of Food Business
Jeff Doyle is the US Head of Food Business at Compassion in World Farming, overseeing the organization's engagement with food businesses on animal welfare and plant-forward proteins. Prior to joining Compassion, Jeff led strategy and program development for an international public health NGO. For nearly a decade, he designed, built, and oversaw advocacy, communications, and technical programs from Washington, D.C. to Geneva to Delhi. These programs brought together and leveraged the unique capacities of multinational companies, governments, and civil society to deliver innovative, impactful solutions. He holds a degree from the University of Virginia and sits on the Board of Directors of VideoOut, an LGBTQIA+ advocacy organization.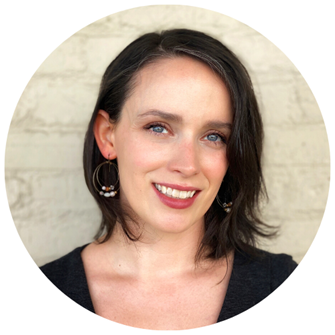 Margaret Barnard
US Head of Operations
Margaret Barnard oversees human resources, compliance, and operations functions for Compassion USA. She brings ten years of experience in operations, recruitment, personnel management, training, and program development. After spending most of her career before Compassion in the companion animal welfare space, Margaret changed her focus to farmed animals after learning about the negative impact factory farming has not only on the animals themselves, but on the environment and public health. She holds an M.A. in Industrial and Organizational Psychology and draws on her organizational and team development skills and education to support the team in this very critical work.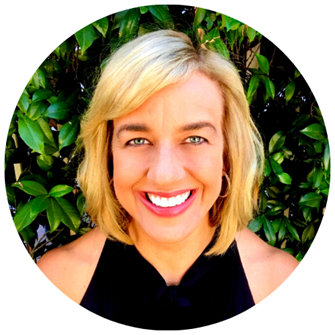 Eve-Marie Kuntzman
Director of Development
Eve-Marie serves as the Director of Development at Compassion in World Farming. Previously, Eve-Marie led the philanthropic strategy and team of a global NGO working to better the lives of farmed animals, and brings over 10 years of nonprofit experience to her role. Prior to devoting her career to the nonprofit sector, Eve-Marie co-founded a consultancy providing financial guidance to nonprofit organizations and philanthropic individuals. Eve-Marie is passionate about mission alignment and creating meaningful philanthropic partnerships that make the world a more kind and compassionate place, for both animals and humans alike.
Eve-Marie earned her Bachelor of Arts in Sociology from California State University and her Masters in Business Administration and Marketing from Arizona State University. Eve-Marie volunteers her time to several charitable causes, including serving as the advisory board president of Newport/Mesa ProLiteracy, a nonprofit dedicated to improving literacy in her community.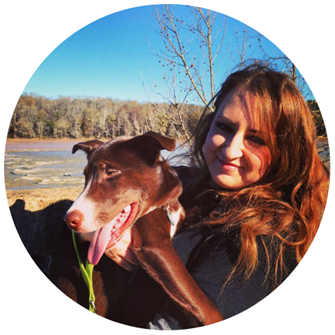 Alison Spasser
Senior Manager, Brand & Communications
Alison Spasser brings experience in nonprofit and political communications to Compassion USA, where she works to advance the team's supporter outreach strategy, expand the organization's digital presence, and promote a bold, compelling visual identity and brand grounded in Compassion's core values. Through editorial leadership, timely online advocacy and campaigning, and powerful storytelling, Alison helps conscious consumers take critical action to transform our food system—for animals, people, and the planet. She holds a B.S. in Biology from the Georgia Institute of Technology and a master's degree in Public Affairs from the University of San Francisco, with a specialty in strategic communications. Most of her free time is spent struggling to control her energetic dog, Louise.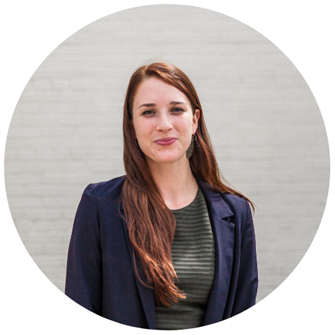 Katya Simkhovich
Senior Food Business Manager
Katya Simkhovich works to ensure farm animal welfare is incorporated into the policies of the leading US food businesses and to solidify higher welfare practices as integral to a sustainable food system. In doing so, she hopes to inspire and support companies in fulfilling their enormous potential to drive positive change for farm animals. Katya holds a B.S. in Food Studies, as well as a passion for understanding the complexities of agriculture and food systems.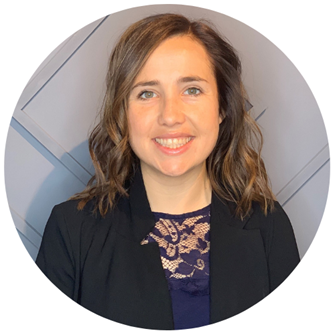 Dr. Hillary Dalton
Animal Welfare Specialist
Hillary Dalton is the Animal Welfare Specialist at Compassion in World Farming USA. Hillary holds a PhD in poultry behavior and welfare from the University of Guelph, an MSc in applied animal behavior and animal welfare from the University of Edinburgh, and a BSc in animal biology from the University of Alberta. Hillary previously served as a post-doctoral associate at Newcastle University, overseeing precision agriculture research on behavior, welfare and health topics in pigs and poultry. During her career, Hillary has published several peer-reviewed scientific articles and has presented at several international conferences. Hillary uses her technical knowledge and experience to advise Compassion USA on strategies to improve farmed animal welfare and the sustainability of modern food production practices.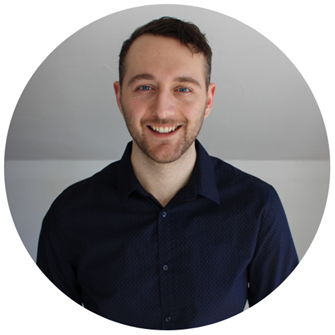 Tyler Hazard
Public Engagement Manager
Tyler Hazard helps manage Compassion USA's public campaigns and communications, in addition to leading on policy analysis and legislative collaboration within the movement. Through campaign content creation, video production, and outreach coordination Tyler aids Compassion USA in educating consumers on food systems and the benefits of plant-based alternatives. He holds a B.S. in Animal Science and Psychology and a M.S. in Animals and Public Policy. While not working Tyler can be frequently found enjoying the beach with a book or with his cat, JJ.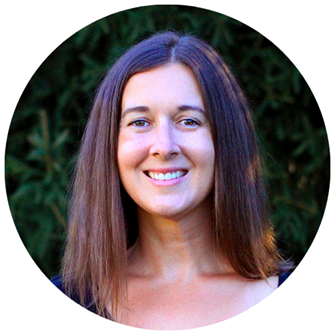 Courtney Franklin
Philanthropy and Partnerships Manager
As Compassion USA's Philanthropy and Partnerships Manager, Courtney Franklin engages individuals and institutions that are passionate about ending factory farming as partners to help further our organization's mission. Courtney holds a M.S. in Natural Resources and Environmental Management with a concentration in International Food Security from Ball State University, and a B.S. in Business from the Kelley School of Business at Indiana University. She brings experience in both the for-profit and non-profit sectors, including 12 years of fundraising experience across multiple industries. In her personal time, Courtney can be found "palling around" with her best friend and canine fur baby, Bernice.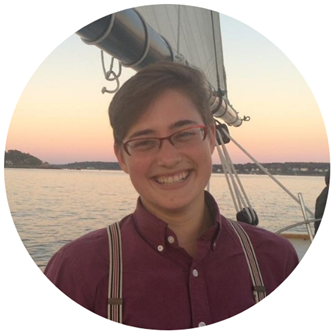 Sophie Dalterio
Corporate Compliance Coordinator
Sophie Dalterio works with leading US food businesses to ensure the implementation of their farm animal welfare commitments, encouraging transparency in supply chain management. Building off of Compassion's work to secure corporate welfare policies, Sophie supports the Food Business team in realizing the shift towards a more compassionate food system. She holds a B.A. in Anthropology from Bates College and a M.S. in Animals and Public Policy from Tufts University. Her previous work includes experience monitoring industry compliance with federal farm animal welfare regulations, as well as more general management of projects to advance public policy initiatives.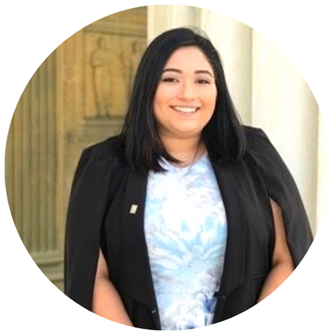 Samantha Vega
Public Engagement Coordinator
Samantha assists with Compassion USA's public campaigns and communications with an emphasis on our Eat Plants For a Change campaign. Through storytelling and content coordination, Samantha engages with stakeholders to aid consumers in educated decision making from farm, to cart, to table- always prioritizing animal welfare and the environment. Her previous positions on Capitol Hill and in non-profit administration allow her to bring a strategic eye to the public engagement team. Samantha holds a B.A. in Political Science from Whittier College and is a pet foster parent with her local Humane Rescue Alliance in Washington, D.C.
Meghan Endicott
Fundraising and Stewardship Coordinator
Meghan Endicott brings over 11 years of experience in the nonprofit sector to her role as Fundraising and Stewardship Coordinator at Compassion in World Farming. Utilizing her extensive experience in donor stewardship, Meghan works to develop and maintain meaningful relationships with Compassion donors and supporters. Through strategy, data, interpersonal skills, and command of a variety of communication channels, Meghan recognizes and promotes the important role each individual supporter holds in ending factory farming. Outside of work, Meghan can be found volunteering her time on the Board of Directors of Tenth Life Cat Rescue, an organization that prioritizes the rescue and care of cats with special needs.
Want to join our team? Take a look at our current open positions!