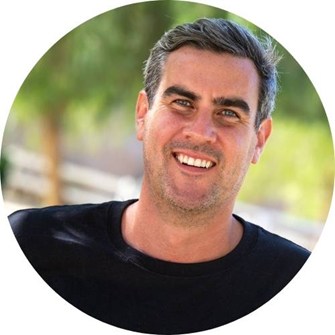 Ben Williamson
US Executive Director
Ben Williamson leads Compassion in World Farming's US office, overseeing the running of its campaigns, food business, and operations. Originally from London, England, Ben has over a decade of experience working for leading animal protection organizations in both the United States and United Kingdom. As a lead spokesperson, Ben has made numerous television appearances including NBC, CNN, Fox News, CBS, and Good Morning America and authored numerous op-ed pieces in USA Today, Newsweek, New York Daily News, Independent and more.
Ben holds a Master's degree in Political Science and Political Economy from London School of Economics and Political Science and a Bachelor's degree in Economics from University College London.
---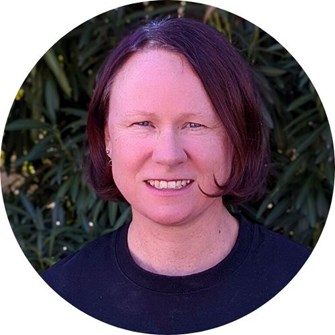 Amber Nelson
Human Resources and Operations Manager
Amber Nelson is the US HR & Operations Manager for Compassion in World Farming. She supports the team and organization by focusing on compliance, organizational growth, and operational strength, bringing over 15 years' experience in non-profit finance and operations. 
Amber has a BA in History, Sociology, and Women's Studies from St. Olaf College and an MBA with an emphasis in Accounting from Grand Canyon University. She spends her free time outdoors and hanging out with her (now) elderly herding mix.
Food Business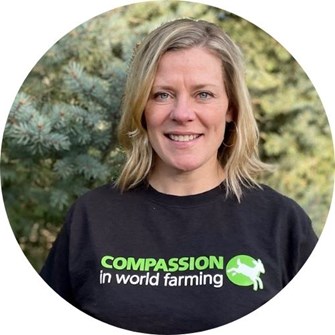 Tessa Hale
Head of Food Business
Tessa Hale is the US Head of Food Business for Compassion, overseeing the strategy and operations of the Food Business team's work to improve the welfare of farmed animals and catalyze a shift to a more sustainable food system. She is especially interested in the intersections between animal welfare, sustainability, health equity, and social justice, and believes change is possible through a collaborative approach.
Prior to joining Compassion, Tessa lead national workforce development programs, spearheaded innovative policy campaigns increasing access to healthy foods, and developed sustainable and equitable farm-to-institution food systems. Tessa holds a Master of Science in Nutrition Education from American University and a Bachelor of Arts from the University of Colorado. Outside of work, Tessa enjoys hiking in the Colorado mountains with her rescue pup and cooking with her daughters.
---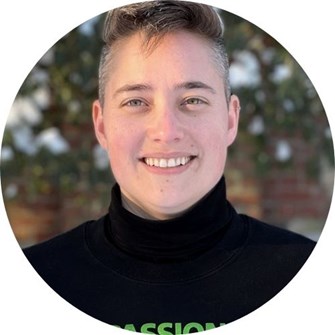 Sophie Dalterio
Corporate Compliance Manager
Sophie Dalterio is the Corporate Compliance Manager at Compassion in World Farming USA. Building on the Food Business team's efforts to secure corporate farm animal welfare policies, Sophie works to facilitate the shift toward a more compassionate food system. She engages with leading US and global food businesses to ensure the implementation of their welfare commitments, encouraging transparency in supply chain management. Sophie leads the production of the annual EggTrack and ChickenTrack reports, Compassion's compliance tools for cage-free egg and broiler chicken commitments.
She holds a B.A. in Anthropology from Bates College and an M.S. in Animals and Public Policy from Tufts University. Her previous work includes experience monitoring industry compliance with federal farm animal welfare regulations, as well as more general management of projects to advance public policy initiatives.
---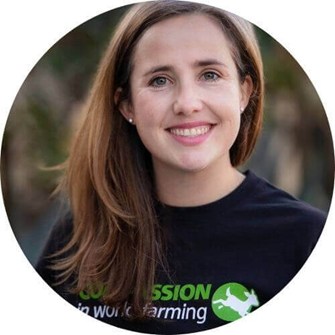 Dr. Hillary Dalton
Senior Research Manager

Hillary Dalton is the Senior Research Manager at Compassion in World Farming USA. Hillary holds a PhD in poultry behavior and welfare from the University of Guelph, an MSc in applied animal behavior and animal welfare from the University of Edinburgh, and a BSc in animal biology from the University of Alberta. Hillary previously served as a post-doctoral associate at Newcastle University, overseeing precision agriculture research on behavior, welfare and health topics in pigs and poultry.
During her career, Hillary has published several peer-reviewed scientific articles and has presented at several international conferences. Hillary uses her technical knowledge and experience to advise Compassion USA on strategies to improve farmed animal welfare and the sustainability of modern food production practices.
---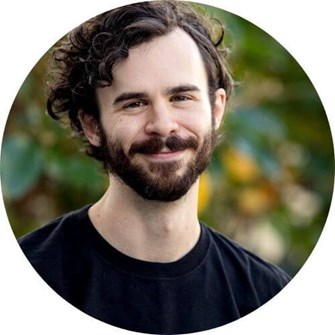 Jeff Doyle
Food Business Contractor
Jeff Doyle works closely with food businesses to implement ambitious but realistic plans to raise standards in their supply chains, inclusive of higher welfare and more sustainable offerings. Prior to joining Compassion, Jeff led strategy and program development for an international public health NGO. For nearly a decade, he designed, built, and oversaw advocacy, communications, and technical programs from Washington, D.C. to Geneva to Delhi.
These programs brought together and leveraged the unique capacities of multinational companies, governments, and civil society to deliver innovative, impactful solutions. He holds a degree from the University of Virginia and sits on the Board of Directors of VideoOut, an LGBTQIA+ advocacy organization.
---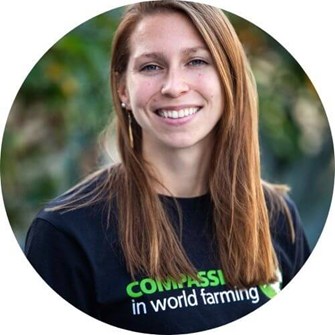 Nicole Jenkins
Food Business Manager
Nicole Jenkins supports US food businesses in incorporating farmed animal welfare and sustainability into their policies and practices, to create positive and impactful change in our food system. In her role as Food Business Manager, she uses her knowledge of agriculture and food business to encourage companies to create strong commitments and follow through with measurable progress and transparent reporting.
Nicole has a diverse food systems background, from consulting to NGO work, aspiring to create a system that is more compassionate and sustainable. She holds a B.A. in Environmental Studies from the University of California and an M.S. in Agriculture, Food, and Environment, specializing in Sustainable Business: Sourcing and Supply Chains, from Tufts University. In her free time, Nicole loves to bake and get outside to hike and camp as much as possible.
---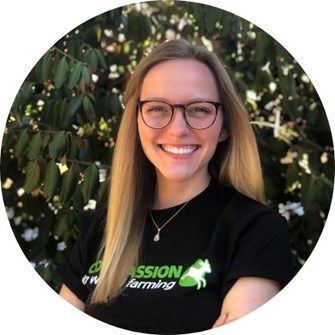 Julia Johnson
Senior Food Business Manager
In her role as Senior Food Business Manager, Julia Johnson works with major U.S. food businesses, supports strategy development, and manages the production of food business assets, all with the central objective of driving improvements in farm animal welfare and environmental sustainability in our food system. She is particularly interested in regenerative agriculture, transitional farming, and ensuring biodiversity in our ecosystems. She holds a Master of Science in Anthrozoology from Canisius College, a Master of Divinity from Yale University, and a Bachelor of Arts from Michigan State University.
Outside of her work with Compassion, she is an equestrian at heart and lives in the Kentucky Bluegrass with her family, paint horse, and rescue rabbit.
Campaigns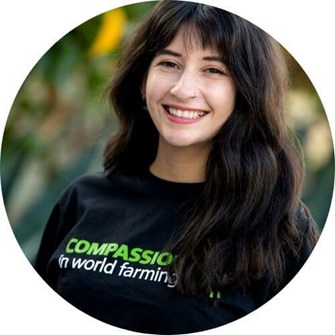 Audry Dubon
Media and Communications Manager
Audry Dubon is the Media and Communications Manager for Compassion USA, helping to tell the organization's story through written and visual communications. She comes to Compassion with a variety of nonprofit experience from global health and human service organizations to local community nonprofits. In her role, Audry hopes to inspire others to play their part in the end of factory farming by staying informed and making small lifestyle changes with a big impact.
She received her Bachelor of Science in Mass Communications from Virginia Commonwealth University, with a concentration in Creative Advertising. Outside of her work with Compassion, Audry is a yoga teacher and cares for her three rescue pets.
---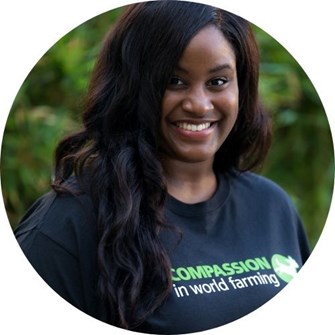 Ronnika A. McFall, APR
Media Relations Manager
Ronnika A. McFall oversees media relations work for Compassion in World Farming's USA territory. This involves strategically leading, planning, coordinating, and successfully implementing innovative and effective communications projects including building relations with, and exposure in, traditional media (print, tv, radio). Through engaging writing, traditional media outreach, and managing incoming supporter communications, she ensures Compassion's message reaches key stakeholders and the public.
Prior to joining Compassion, Ronnika led communications efforts for the American Red Cross Georgia, Florida, and Alabama-Mississippi regions and served as a Spokesperson for the organization. As a freelance Public Relations specialist, for nearly a decade, she gained her experience in established, mid-size, and small business settings by leading an award-winning public relations group.
She holds a Communications degree from Jackson State University and a master's degree in Business Administration. She is a member of Alpha Kappa Alpha Sorority INC, the NAACP and Public Relations Society of America (PRSA), and she is an active, trusted community voice.
---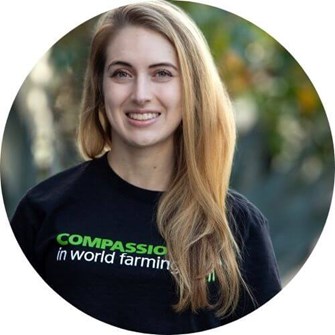 Allison Molinaro
Campaigns Coordinator
Allie Molinaro works to advance Compassion USA's state and federal policy work, thought leadership, and activist mobilization. She focuses her work on placing factory farming in a broader context, highlighting its impacts not only on animal welfare but also on pollution, climate change, public health, and social justice. Prior to joining Compassion, Allie assisted in public education and donor relations at NRDC.
Allie holds an M.S. in Environmental Policy and Sustainability Management from The New School and a B.S. in Environmental Science from the University of Connecticut.
Fundraising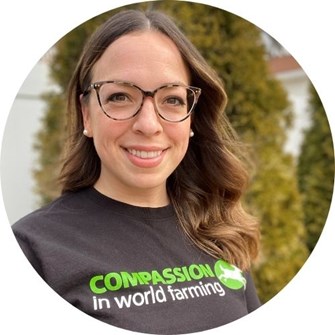 Meghan Endicott
Donor Relations Coordinator
Meghan Endicott brings over 11 years of experience in the nonprofit sector to her role as Donor Relations Coordinator at Compassion in World Farming. Utilizing her extensive experience in donor stewardship, Meghan works to develop and maintain meaningful relationships with Compassion donors and supporters. Through strategy, data, interpersonal skills, and command of a variety of communication channels, Meghan recognizes and promotes the important role each individual supporter holds in ending factory farming.
Outside of work, Meghan can be found volunteering her time on the Board of Directors of Tenth Life Cat Rescue, an organization that prioritizes the rescue and care of cats with special needs.
---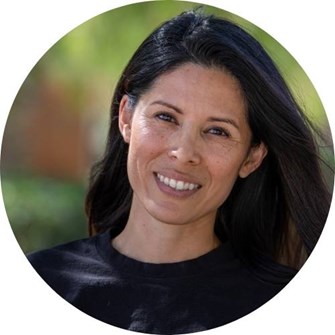 Marissa Valladolid
Individual Giving Manager
Marissa joins Compassion USA as the fundraising team's Individual Giving Manager. With a focus on growth and engagement, she develops informative campaigns to fuel Compassion's vital programs, creating opportunities for everyday animal lovers to become extraordinary animal advocates.
After more than four years of development and communications work in the farmed animal welfare movement, she remains committed to learning and connecting with other mission-driven individuals in meaningful ways. When not spearheading the next big fundraising push, she can usually be found hanging with her two best friends, Romeo and Cruz—small Chihuahua mixes with larger-than-life personalities.
---
Want to join our team? Take a look at our current open positions!