Fast, festive and frugal meals at home are always on the menu. These creative creations, commonly called called "Grazing Boards," are the latest trend in entertaining cuisine (even if it's just keeping the kid's entertained!). Whether they're themed around your favorite dish (see these French fry fantasy boards) or color coordinated in the spirit of the holiday (we're talking St. Patrick's Day snack boards) the only limit is your imagination!
1.) Pancake Perfection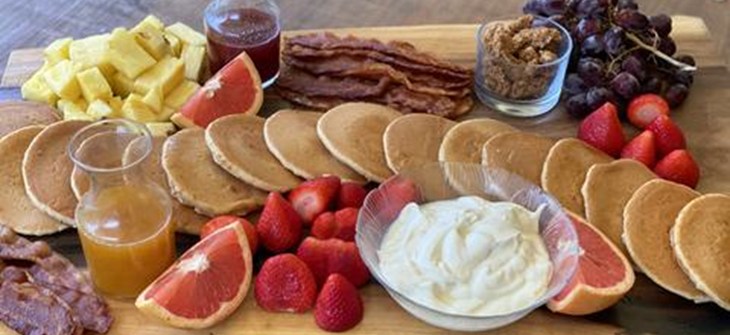 Sometimes, mornings can be hectic, but this breakfast board makes it easy to satisfy your brood even before your caffeine jolt. And for a special occasion, delight your household with a do-it-yourself pancake and station. It is the perfect centerpiece for a celebration breakfast. But to be honest, any cozy Sunday morning would be the perfect occasion for this sunny-side-up breakfast option. You can pair your pancakes with chocolate spreads or local jams and honey's or sink your waffle into a warm specialty maple syrup. For a more festive twist add seasonal candies and candles for a special occasion kind of indulgence!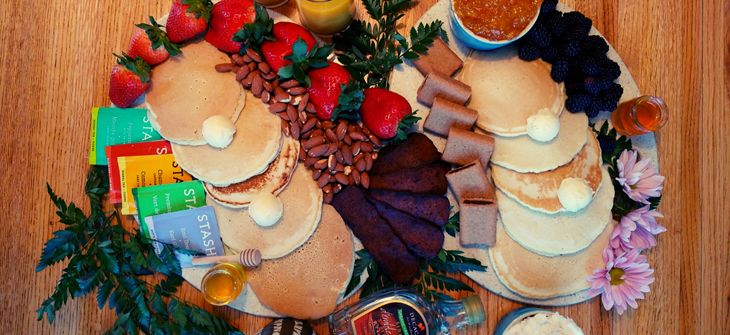 The key to a good breakfast board is to master the balance of sweet and salty.  In our version, plant-based bacon or sausage is the perfect accompaniment sandwiched between the pancake or waffle of your dreams.
2.) Don't mind if I Fon-do!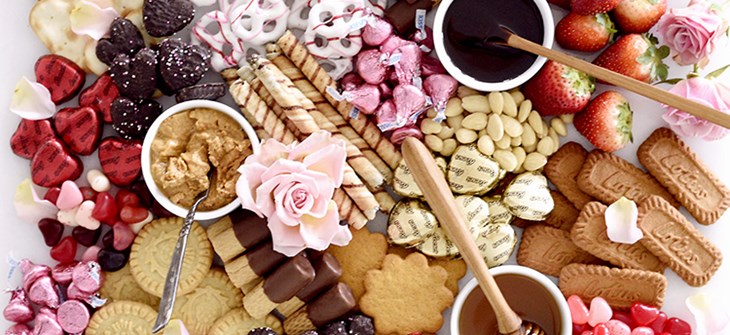 This compassionate recipe is a fondue can-do, filled with your favorite plant-based sweets and dips to treat yourself and your family any night of the week. From plant-based chocolate ganache to compassionate cheesecake dip, you might just make these recipes all year round! Don't see your go-to sweet temptation? Just swap our picks in for your tried-and-true family favorites. Creating this board is a perfect activity for little ones using their imagination to build this sweet dream of a treat.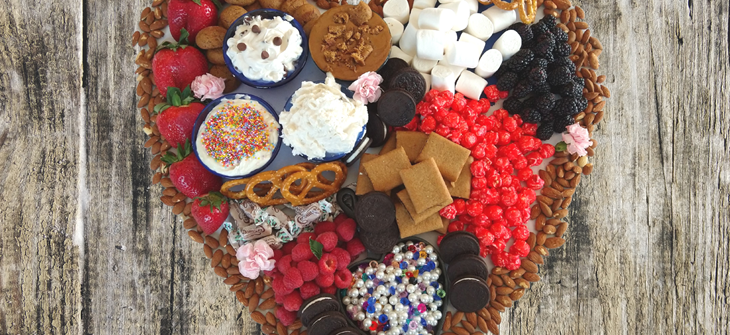 For those little humans in your households learning from a distance, there's no such thing as too sweet a grazing board, and this snack-time surprise is no exception. From chocolates to gummies to cookies and dips, you can fulfill your sweet tooth's dream with this after-dinner surprise. Our version is totally geared toward the little artists in your household. Want to take your design to the next level? Try a Peace Sign or Star for added difficulty points! The keys to these creation are the combos. Keep your combinations interesting so munchers can find something new to try every time they make their way over (the first, second and third time!)
3.) Mediterranean Medley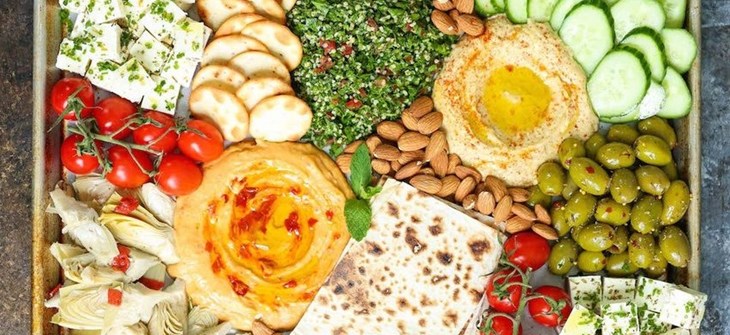 When hunting for new ways to keep your snack selections fresh, look for inspiration in the plant-based dishes of the world! Many cultures have been known to #EatPlantsForAChange for centuries! The roman traditions of the middle ages put a large emphasis on bread and wine and were supplemented with vegetables, sheep's cheeses and seafood. Thus, bringing forth a cuisine that put plants first! A fully plant-based version can be achieved simply by swapping in your favorite plant-based feta options. If you feel like adding a seafood sampling to the mix, take a peek at our seafood substitutes resources for inspiration.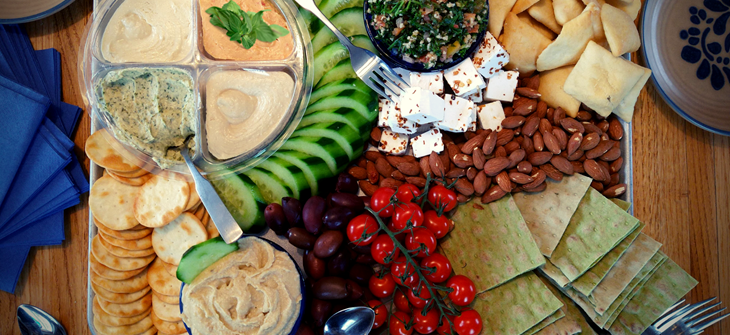 These dishes are a harmonious mix of fresh and brine-y. The x-factory to this something for everyone grazing board are the two different carb options! A petite cracker allows for a one-bite flavor explosion, whereas the large chewy lavash bread has plenty of room for filling flavor creations to satisfy the hungriest in your household.
But the star of the show is the plant-based feta cheese. Made without animal products but full of the same protein and tangy-zing you know and love. And we are almost positive you have it in your fridge- especially if you're into TikTok famous pasta. Who knows, this lavish lunch option could be just at your fingertips!
Insta-worthy snack platters are just a few simple steps away. With a little creativity and a whole lot of compassion, you can turn any meal at home into a beautiful and unique eating experience for the whole family.
Are you cultivating a little quarantine creativity? If you try one of these boards, be sure to share it with us in the Facebook Group, on Instagram, and on Twitter with the hashtag #EatPlantsForAChange and you might see your creation on our social media channels.