Published 6/7/2022
Today, (June 7), we're calling on animal lovers to unite in a show of support for a European Union ban on the horrific practice of exporting live animals as part of the seventh annual Ban Live Exports: International Awareness Day on June 14.
We're encouraging people to take their animal advocacy one step further by making a contribution to our campaign, with a goal of raising $10,000 to help secure the EU ban on this cruel and unnecessary trade and end factory farming.
Animals endure horrific conditions
Every year, millions of live animals, including calves, sheep, and pigs are transported by road, rail, sea, or air across or between continents. More than 3 million are exported from the EU alone. While en route, frightened animals often endure dreadful conditions, such as overcrowding and extreme temperatures, causing them agonizing pain and distress.
Hard-hitting new video
Ban Live Exports: International Awareness Day, which was started by Compassion in World Farming in 2016, is held on June 14 every year and brings together people from all over the world to protest this cruel and unnecessary trade. This year sees the launch of a hard-hitting new video featuring a spoof travel agency advert mocking the inadequacy of EU regulations to protect the welfare of farmed animals during transport. 
Compassion has campaigned for a ban on live exports for decades. Under current European Union rules, pigs can be transported non-stop in trucks for 24 hours and most sheep and cattle for 29 hours with just a one-hour 'rest' during the journey. It's time for this awful trade to end once and for all. EU legislation has already led to improved welfare both within and outside of Europe. Following the EU ban on battery cages for egg-laying hens, similar legislation has been adopted by 10 US states. European action on ending long-distance live animal transport has the potential to be similarly leading and is expected to have a ripple effect globally.
Ben Williamson, US Executive Director, Compassion in World Farming
Make a gift for farmed animals
Be part of this worldwide day of action to support the EU ban on live animal exports—and set a powerful precedent for the rest of the globe—by making a gift today.
Last year's international event, which was held virtually for the second year in a row due to COVID-19 restrictions, received an overwhelming show of support in at least 40 countries: Over 150 NGOs joined the Twitterstorm to raise awareness about this awful trade, and tweets containing the hashtag #BanLiveExports received more than 62 million views.
For further information about the Ban Live Exports: International Awareness Days, visit stoplivetransport.org.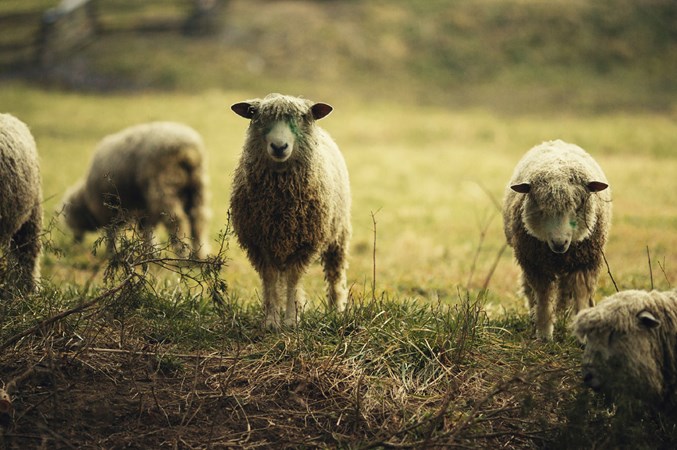 For just $15 a month you can help end the biggest cause of animal cruelty on the planet
Join us today