Published 8/21/2015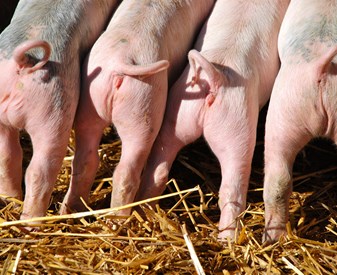 More and more food companies are starting to report on animal welfare as part of their corporate social responsibility and sustainability programs.
Indeed the world's biggest retailer, Walmart, recently adopted their first animal welfare policy, closely followed by Compass Group, the world's largest food service company, who just released an updated policy which notably addresses broiler welfare issues.
When food giants like Walmart and Compass Group make commitments to higher animal welfare, and publicize their policies, they pave the way for other companies to follow suit.
A strong corporate policy on farm animal welfare should outline a list of objectives for overarching farm animal welfare improvements such as ending the use of cages and reducing antibiotic use, as well as a set of welfare commitments across the different species in your supply chain.
The policy should also be clear on who holds responsibility for farm animal welfare within the organization and include a timeframe of when the farm animal welfare commitments are to be achieved. Some examples are as follows:
For food businesses at the start of their journey or looking to strengthen current policies on farm animal welfare, these are the key farm animal welfare issues to address.
For help on how to develop and publicize corporate policies on farm animal welfare, please get in touch with the Food Business team and we'll be happy to provide you with best practice guidance.