11/10/2021
The holiday season is upon us, and nothing brings more comfort and memories of yore than our favorite traditional foods! Whether you're cooking for two or more than a few, you can always add a little more compassion to the mix—and potatoes. You can always add more potatoes!
Whether you've committed to #EatPlantsForAChange or are just looking to mix up your holiday meal, you may be racking your brain to figure out what you're going to eat this year. If that's the case, you've come to the right place! There are endless ways to celebrate without a side of factory farming, and Compassion has you covered.
Are you a plant-based pro? We'll recommend the newest products for your holiday plate! Are you new to the team? We've got simple, seamless switches to satisfy even the pickiest of eaters!
No matter how you're celebrating this year, we hope you'll use this guide to compose a compassionate menu you can be thankful for:
1. 

Put higher welfare at the head of the table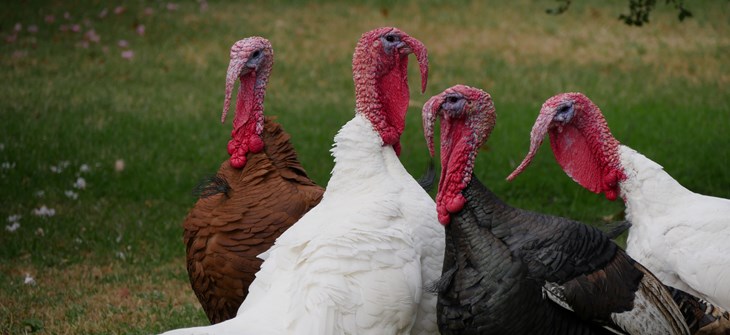 The simplest tip to creating a compassionate celebration is to take factory farming off the menu—and that doesn't have to mean cutting out animal products completely; even cutting back a little makes a big change. Don't be led astray by farming buzzwords like "all natural" or "humane." Unfortunately, misleading labels can make choosing higher welfare meat, dairy, and eggs a tricky feat. To make sure that the animal products you do purchase are truly more compassionate options, look for one of these meaningful, third-party certifications:
For a more in-depth breakdown of food labels and what they actually mean for farmed animals, download our free Compassionate Food Guide.
2. 

Recreate compassionate favorites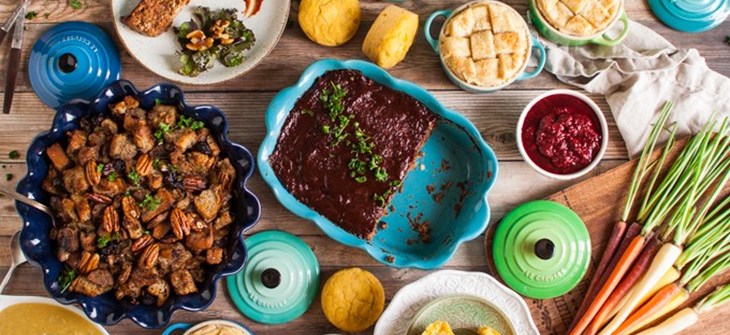 This one's easy. Pick your favorite Thanksgiving food, add in compassion by leaving out the animal products, and sneak in the switch! Whether you're after creamy, cheesy, or umami flavors, we've got a plant tip for that! With so many plant-based picks out there, you'll never miss a beat, or the meat. Give one of these tricks a try! Here are just a few examples:
3.

 

Trade in the turkey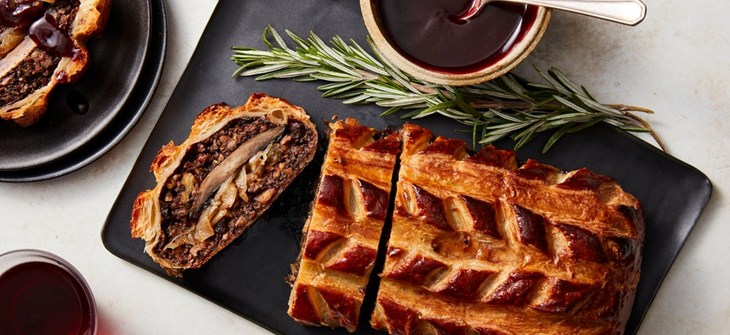 Looking to start a compassionate and tasty tradition this year? For the main event at your holiday table, try one of these show stopping and protein-packed plant-based recipes. These are picture-perfect main dishes for families of any size! Pass on the animal products and you can power your post-feast snooze with these plant-based options for home cooks and home shoppers alike.
Some tasty homemade options:  
Ready-to-eat alternatives: 
4. 

Stick with sustainable switches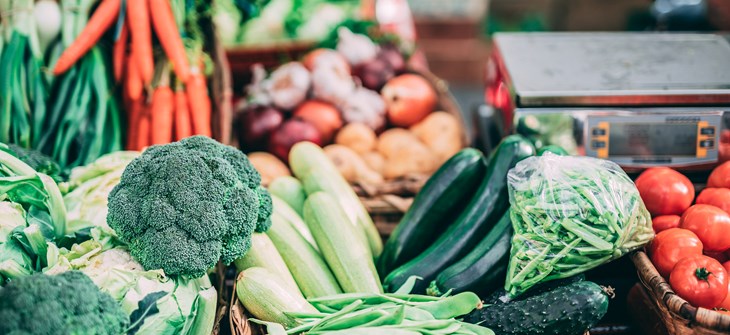 When you're compiling your shopping list, try to make sustainable swaps where you can! Just a few changes can help put the environment first without sacrificing flavor. Whether it's where you buy your produce or what produce you buy, these quick tips and tools will have you covered on game day! Pick up whatever is on sale or looking delicious—remember: imperfect produce is just as tasty! Steam it. Roast it. Cover it in oil. Throw it into soup. Prepare it however you like. Here's some food for thought:
5. 

Try compassionate cocktails and mocktails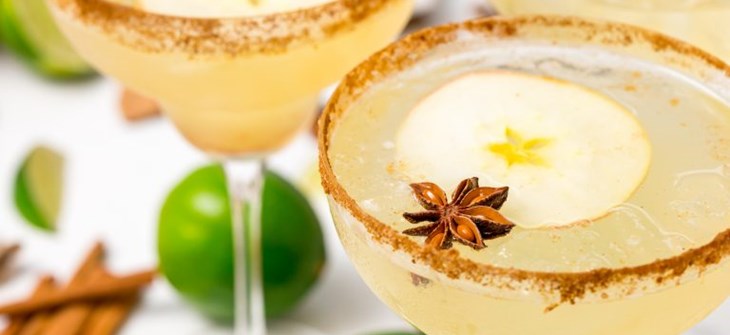 A celebratory meal needs a special drink to accompany it, and we're here to hook you up with plant-based classics! Whether you're looking for a batch beverage or a cozy cocktail, we've found versions that include a double pour of compassion. And if you're looking for something the entire family can enjoy, simply leave out the alcohol—mocktails, anyone? (Cheers to that!) Here are some traditional recipes:
The most stressful part of the holidays should be deciding what to put on your plate first—not deciding on a menu that puts plants first! Follow this guide and you'll have everyone full and happy by the time you snuggle up for a post-meal nap.
Are you making a compassionate holiday feast? Share your pictures and recipes on social media #EatPlantsForAChange and tag @CompassionUSA on Facebook, Instagram, and Twitter and we can celebrate together!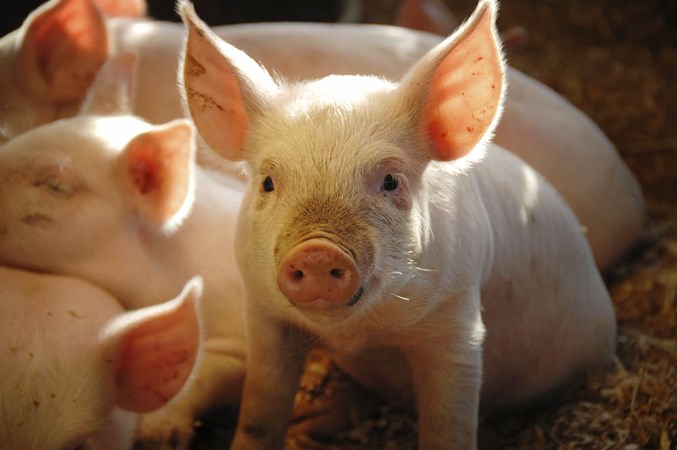 For just $15 a month you can help end the biggest cause of animal cruelty on the planet: factory farming.
Give Today