11/24/2021
For decades, the egg industry has kept most of its laying hens in battery cages to live in a space no larger than a laptop. Compassion in World Farming is working tirelessly to change that by working directly with companies across the supply chain and holding them accountable for their cage-free commitments. Compassion has just released its 5th annual EggTrack report, which monitors which companies have announced public cage-free commitments and how far they have progressed (or, in some cases, regressed) toward their goals.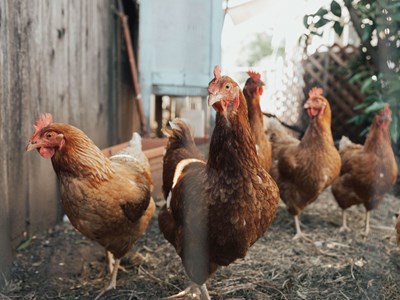 The report is intended for use by conscious consumers, industry stakeholders, and those in business responsible for the day-to-day implementation and decision-making processes needed to achieve cage-free goals, namely buying teams, executives, supply chain managers, and sustainability experts. EggTrack promotes transparency, which in turn catalyzes business-to-business conversations that allow for a stable and successful transition to a cage-free future. In addition, the report embodies the aspirations of consumers, investors, and businesses alike to act with purpose and to use their power to make a positive difference in the world for the animals they depend on.
This year's report highlights several developments in laying hen welfare as well as key gaps and opportunities for improvement.
Progress
219 companies were included in EggTrack this year, of which 71% reported progress against their commitments.
12 companies reported meeting their North American cage-free commitments this year, including Arby's (subsidiary of Inspire Brands), Mondelēz International, Pret A Manger, and TGI Fridays.
Two companies—Danone (parent company of Horizon Organic, Silk, Oikos, and others) and Hormel Foods (which owns Chi-Chi's, Applegate, Justin's and more)—reported meeting their global cage-free commitments.
12 companies expanded their regional cage-free commitments to cover their entire global supply chain, including Krispy Kreme and Restaurant Brands International (which owns Burger King, Tim Hortons, and Popeyes).
Setbacks and Opportunities for Improvement
Seven companies, including Black Bear Diner, Spectra, and Trader Joe's, had announced cage-free commitments but have since removed them from the public domain.
Ten companies that had made cage-free commitments missed their deadlines and are not reporting progress. Starbucks, which missed its global cage-free deadline, is still reporting its progress in the U.S. and Europe but is not reporting globally.
45 leading global companies still do not have global cage-free commitments.
Although the volume of commitments is inspiring and indicative of the demand for change, commitments will only meaningfully impact laying hens when progress is made toward them. Nationally, the size of the U.S. cage-free flock continues to grow, reaching 28.6% in August 2021, up from 25.1% in
2020 and 10.1% in 2016. The percentage of companies reporting against their cage-free commitments has grown in tandem with the national rate. However, there remains a sense of urgency around progressing this transition to ensure companies are able to meet their deadlines.
It is estimated that about 116 million laying hens will need to be transitioned into cage-free systems to meet the 2025 commitment deadline set by a majority of food business companies. From 2016 to 2021, the U.S. cage-free flock grew at an average rate of about 12.3 million birds per year. To meet existing commitments, we will need to more than double that rate.
Since its inception, EggTrack has celebrated leaders, encouraged laggards, and reinforced expectations for transparency in the marketplace. This platform is a means for Compassion's Food Business Team to support companies through strategic analysis, technical resources, and animal welfare expertise. Through this work, cage-free commitments and reporting have become the standard, the cage-free flock size has continued to grow, and leading companies have made significant progress toward their goals.
While food businesses remain instrumental in the shift to cage-free, Compassion also continues to support legislation that bans the production and sale of eggs from caged hens and educates the public on the welfare issues associated with the egg industry. To learn more about our work and take direct actions to help farmed animals, sign up for our emails and follow us on Facebook, Instagram, Twitter, and LinkedIn.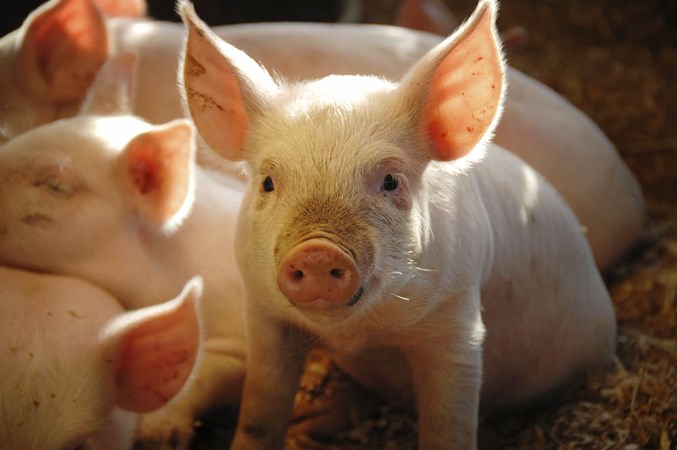 For just $15 a month you can help end the biggest cause of animal cruelty on the planet: factory farming.
Give Today