10/13/2020
Mushrooms are brilliant kitchen multitaskers. Handled the right way they can go from firm to tender, from raw to crispy, and even from fungus to fish substitute! Hop on the trend-wagon and see how these multitalented mushroom varietals are taking the world by storm, showing up in the fishiest of places, and making your mouth water. From talented chefs with diverse specialties, these mighty mushrooms and seaworthy recipes will keep the sea life in the ocean and your taste buds shouting, "HELLO SAILOR!"
Oyster Mushrooms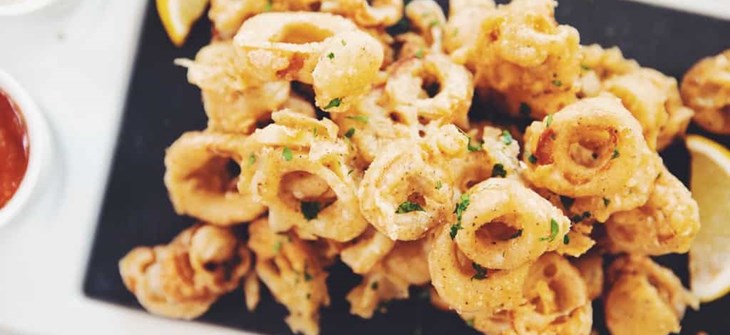 Compassion USA ally, Lauren Toyota, is coming in hot with seafood swaps on her YouTube channel: Hot for Food. Using large king oyster mushrooms Toyota creates mushroom rounds with enough room to pop out the middle with a small cookie cutter! Deep fried and delicious, these compassionate canapés are perfect for a party, game day or a romantic dinner for two. Top them with a squeeze of lemon or serve them up with your most dippable dipping sauce. Looking for recs? Lauren Toyota has a fab plant-based tartar sauce recipe if that your vibe! And P.S. most cocktail sauces are accidently plant-based, but as always read your labels! Catch you later for the seafood lovers' special!  
Trumpet Mushrooms

 
View this post on Instagram
America's mom, inspiration, and plant-based icon, Tabitha Brown blessed us recently with her compassionate take on scallops that she lovingly calls "Vallops". Trumpet mushrooms are the mushroom of choice both for smooth jazz solos and this recipe. Four years into her plant-based journey, Tabitha says that though seafood cravings haven't gone away, there is a plant-based substitution for all of them! With umami flavors at the forefront and charred grill marks to seal the deal, this dish is a versatile addition to any meal, because that's your business!
Shitake Mushrooms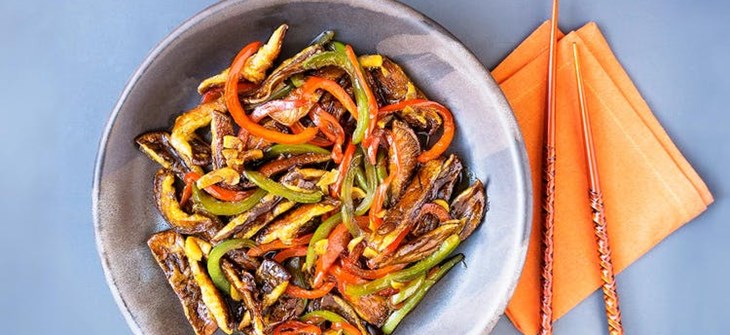 Now, we didn't know we needed vegetarian eel in our lives, but we require Fuchsia Dunlop's take on a traditional Chinese delicacy on our plates ASAP. In her cookbooks, Land of Fish and Rice and Every Grain of Rice, Dunlop delivers primarily vegetarian recipes to soothe your cravings for authentic Chinese food compassionately. Dried shiitake take center stage in this dish, serving as the mock eel. They're rehydrated and then glazed with black vinegar, rice wine, and sticky, dark soy sauce. Served with sensational bell peppers, this plant-forward dish will have you wondering how the bell you lived without it.
Drum Mushrooms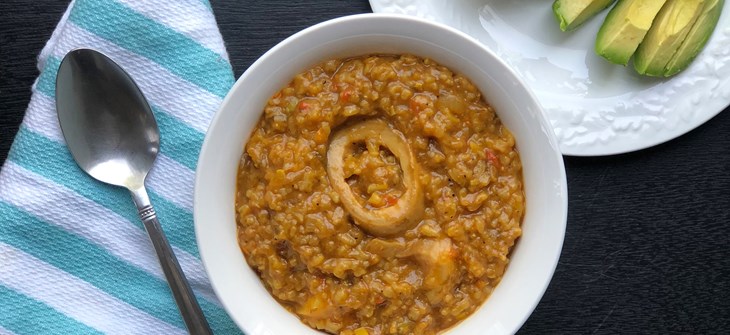 Try turning up the heat this fall with a spicy seafood stew (except all the food you see is MUSHROOMS!). Chefs Ivannoe and Cecilia of Coco Verde Latino Vegan Kitchen share a compassionate twist on Cecilia's grandmothers favorite summer recipe—we see you, Abuela! If you're not a die-hard caldo (soup) stan like the Abuelas out there, this hearty, flavorful dish can keep you warm through the colder months. In this fishless creation, seaweed and dulse flakes give the drum mushrooms their seaworthy flavor. Cecilia notes that the recipe is fully customizable to how you prefer your seafood stew, so don't be afraid to give this your own twist—and trust me, the fish won't be missed!
Chef's Choice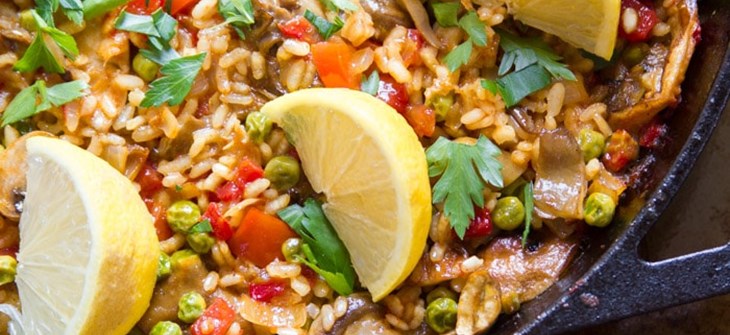 Here's your favorite dine-out order come to life, right in your own kitchen. Alissa from Connoisseurus Veg made some (admittedly non-traditional, but) super accessible swaps to make it easy for us all to try no matter where we live! Using Arborio rice and an assortment of mushrooms, Alissa recreates the sensory experience of seafood paella with the power of fungi. From the taste of the capers to the texture of the mushrooms, you'll swear you're seaside when you give this dish a shot. Can we have a dinner invite?
Easier than sailing the seven seas—and more compassionate, too—these recipes will have you foraging the produce department for your next seefood encounter. With so many fungi friends to choose from, the possibilities are endless—and so are the benefits. Not only for our bodies and the environment, but the welfare of fish everywhere.
Tell your member of Congress to protect our oceans, use our link to send them a message asking they commit to protecting fish, wildlife, and coastal communities today!