5/31/2019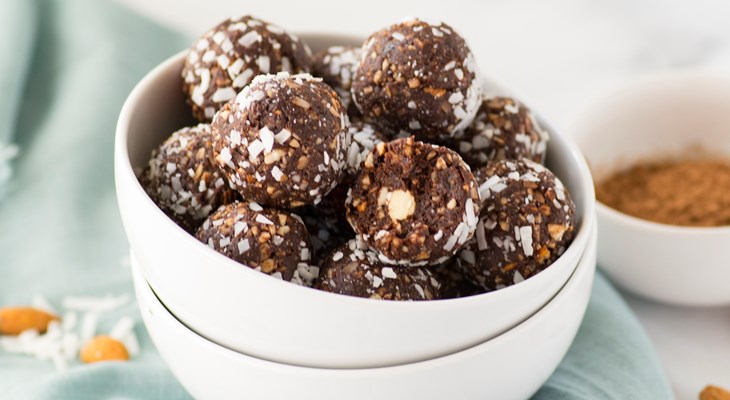 Chocolate Coconut Almond Energy Bites
Makes 16 energy bites (depending on size).
Prep Time: 20 minutes.
Ingredients:
1-1/2 cup medjool dates, pitted

1 cup raw almonds (plus more for filling)

⅓ cup cocoa powder

½ cup unsweetened shredded coconut (plus ¼ cup for rolling)

1 Tbsp coconut oil, melted

Pinch salt

1 Tbsp water
Instructions:
In a food processor, add dates, almonds, cocoa powder, coconut, coconut oil, and salt. Blend until almonds are in tiny pieces

Add water if needed until mixture is sticky and pliable

Form into 1 Tablespoon-sized balls. Insert almond into the center

Roll in shredded coconut

Keep leftovers in the fridge for up to 2 weeks
Make this recipe? Take a photo, use #EatPlantsForAChange, tag us @CompassionUSA, and we just might share it!