Reducing your meat consumption doesn't mean you have to give up your family's favorite meals. It just means you might have to give it a little twist! In fact, going plant-based gives you an opportunity to add your own recipes to the family cookbook. Who doesn't want that?
Here are some examples of classic recipes made with the power of plants:
Breakfast
You can't start your day off right without a proper breakfast. While fruit, bagels, and oatmeal are great plant-based options, sometimes you want something a little more! Here are some delicious recipes to help get you and your family out of bed:
Blueberry Breakfast Muffins by The Edgy Veg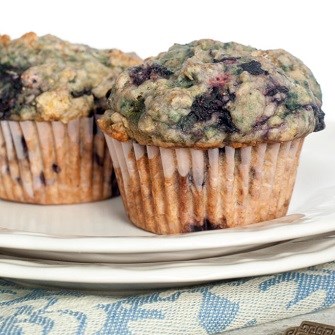 Breakfast that fits in the palm of your hand.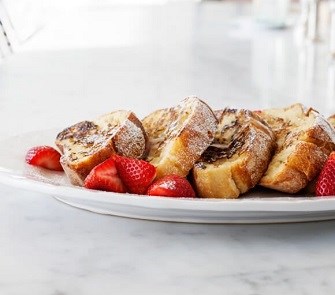 A Sunday brunch favorite.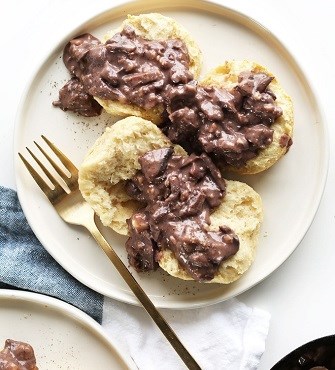 For those with Southern roots. 
Sides
Sides: the best part of almost every meal. (Well, at least at Thanksgiving!) Without sides, entrees are left looking incomplete and our taste buds are left wanting more. But worry not, just about any side can be recreated for a plant-based diet! These are a few familiar examples: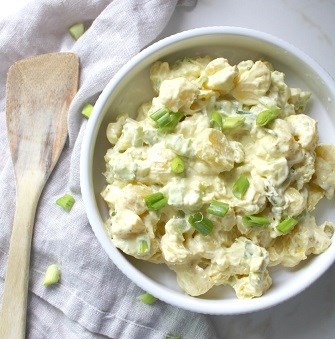 For all those Summer picnics.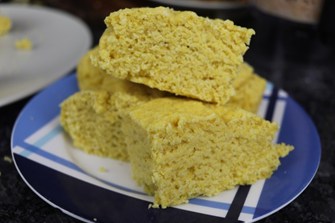 A corny compliment to any meal. 
Crowd-Pleasing Caesar Salad by Oh She Glows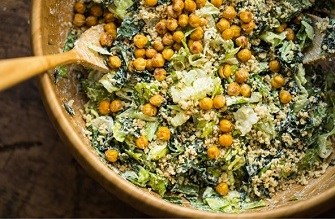 The superior side salad. 
Entrees
Entrees are the star of the show. They're the reason you show up to a meal (or the reason you avoid it). So while incorporating more plants into your diet, you need to make sure you're still keeping everyone happy. The next few recipes are sure to do just that: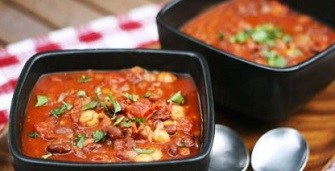 The "curl up on the couch on a rainy day" kind of food.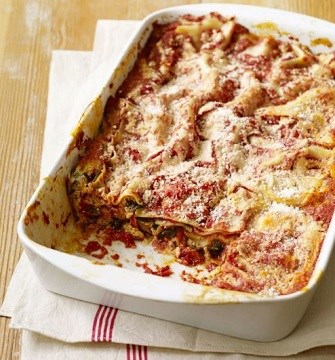 Just like Grandma made. 
Poblano and Portobello Fajitas by Minimalist Baker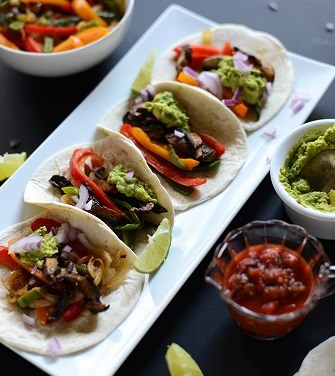 Tex-Mex at its finest.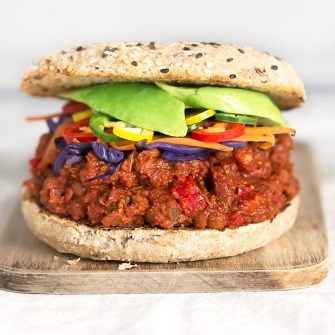 No way to keep your hands clean with these! 
Perfect Mac and Cheese by Hot for Food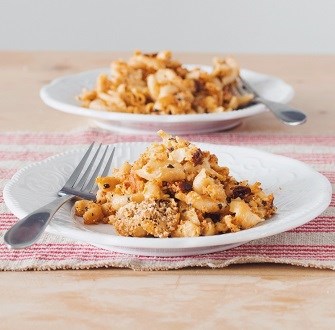 The ultimate comfort food. 
Desserts
Let's be honest with ourselves: the best part of any meal is the dessert (at least for those of us with a sweet tooth). But with so many delicious classics out there, it's hard to know what to choose. Here are a few that are sure to be people-pleasers:
Fudgy Vegan and Gluten-Free Brownies by My Darling Vegan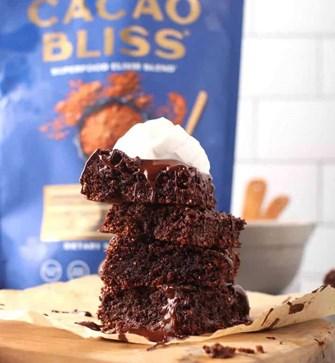 Chewy and chocolatey goodness.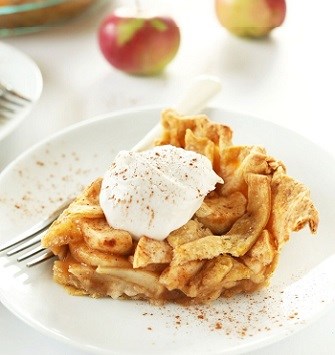 A fall favorite!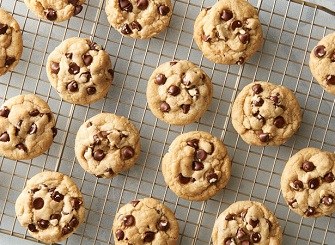 A Betty Crocker classic.
The perfect way to make use of those overripe bananas. 
As you can see, there's no end to the familiar foods you can feast on by consuming more of a plant-based diet. Let us know what you and your family love @CompassionUSA on Facebook, Instagram, and Twitter!