Campbell Improves Animal Welfare
9/29/2017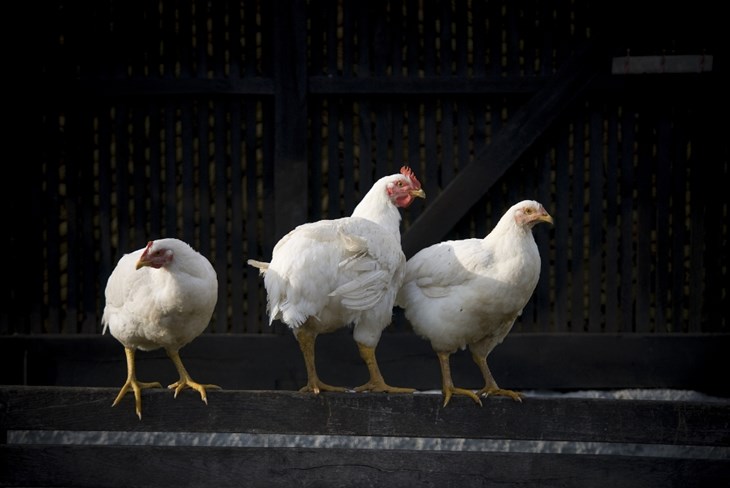 Compassion in World Farming is proud to partner with Campbell on their first ever comprehensive animal welfare policy.
A key part of their new guidelines is a commitment to improve the lives of chickens raised for meat. Specifically, by 2024 Campbell's will:
Transition to strains of birds approved by Royal Society for the Prevention of Cruelty to Animals (RSPCA) or Global Animal Partnership (GAP) that are scientifically recognized as having higher welfare outcomes;
Provide more space for chickens (reduce stocking density to a maximum of 6 lbs./sq. ft.);
Offer improved environments including litter, lighting, and enrichment that meet GAP's new standards;
Demonstrate compliance with the above via third party auditing
Campbell's is not only committing to improving animal welfare, but also transparently reporting on their progress to meet their timeline goals.
For example, their guidelines published today state 34% of Campbell's pork supply is gestation crate-free with a goal to be 100% crate-free by 2022. And 12% of eggs in Campbell products are cage-free, with a goal to be 100% by 2025.
Transparency is a crucial part of any food business's animal welfare commitment to ensure consumer trust in our shared goal of reforming our food system.
"Campbell's first comprehensive animal welfare policy demonstrates a robust dedication to improving the lives of animals in their supply chain," said Rachel Dreskin, Head of US Food Business at Compassion in World Farming. "This policy not only lays out new goals, such as transforming the lives of millions of chickens, but also transparently reports progress against existing goals."
Niki King, Director of Responsible Sourcing for Campbell, writes, "We believe real food should be prepared with care. It should be crafted using ethical sourcing and sustainable practices that safeguard the natural resources we all share. We recognize and share consumers' concerns about the health and welfare of animals."
We look forward to continuing our work with Campbell and other major food companies to transparently improve animal welfare and create a more sustainable food system.
For future updates on progress for farm animals, sign up for our email alerts: