In 2020, we launched a campaign calling on the five biggest global certification schemes for aquatic animals to do more to protect the fish they certify. Over 130,000 of you took 450,000 actions to demand better welfare standards for fish.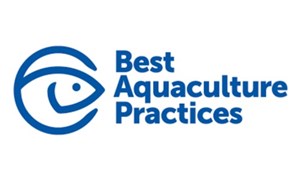 The US-based Best Aquaculture Practices (BAP), administered by Global Seafood Alliance, certify half a BILLION fish each year under their label. Each and every one of these fish deserve a life worth living – but currently, many could be suffering under BAP's watch.
BAP promises 'safe, responsible and ethical farmed seafood'. Yet BAP still allows:
A slow, painful death for fish
The overcrowding of fish in cramped cages
The starvation of fish for days or weeks.
We are now calling on BAP to do more for fish and ensure they uphold their promise to protect fish.
Take action
We need your help to make the voice of the fish heard.
Take action using the options below. You can pick one or take all the actions you can.
Tweet at BAP to fill their notifications with messages from animal advocates.
Call BAP at 1-603-317-5000 and let them know that fish deserve better. Use this sample script:
"Hi, my name is _____ and I'm calling because I recently learned that Best Aquaculture Practices still allows multiple inhumane practices at its certified fish farms. I'm concerned that millions of fish are still suffering under BAP's watch, and so I urge BAP to please stay true to its mission by strengthening its fish welfare standards."
Write a letter to BAP and mail it to their headquarters at:
85 New Hampshire Avenue, Suite 200, Portsmouth, NH 03801 USA

Contact BAP using their online form with the following demand:
"BAP, you have the responsibility to provide a truly ethical choice for consumers. Please improve the lives of the hundreds of millions of farmed fish you certify by strengthening your welfare standards."
Responsibility to consumers and animals
Our public polls showed that around 70% of consumers across the United States and Europe find it unacceptable that fish labels such as BAP allow these harmful practices – and a further 75% would like to see schemes like BAP improve their welfare standards for fish.
BAP has a responsibility to stop misleading consumers and provide a more ethical choice. We are calling for BAP to improve the lives of the hundreds of millions of fish they certify.
Stay informed
Join our email list for the latest updates and opportunities for action on this campaign.