Published 12/16/2021
Today, Compassion in World Farming USA delivered a letter to the United States Department of Agriculture (USDA) calling for its recently launched Agriculture Innovation Mission for Climate (AIM for Climate, or AIM4C) to be expanded to meet the needs of animals, people, and the planet. The letter has been signed by over twenty organizations and academic institutions representing six countries and by over 2,100 individuals.  
The AIM4C initiative, launched by the United States and the United Arab Emirates at the Conference of Parties in Glasgow (COP26), is egregiously flawed and sets forth a dangerous path for the future of our climate, communities, and ecosystems. Several other countries have signed onto AIM4C as well, including Canada, Australia, Sweden, Japan, and the United Kingdom, causing more reason for concern. Unlike the European Union's Farm to Fork Strategy, AIM4C glorifies pie in the sky solutions that do not currently exist, pouring billions of dollars into government and private research facilities without providing any funding or support to local farmers and food systems, regenerative agriculture, or sustainable protein.  
Compassion in World Farming and its cosigners are urging the USDA to add the following commitments to AIM4C: 
Adopt science-based reduction targets for chemically based pesticides, fungicides, and herbicides

, 

and

 

adopt a science-based target to revert a proportion of agricultural land to its natural state

.

 

Facilitate

 

a just transition

 

away from

 

factory

-

farmed meat

,

 dairy, egg, and fish production

 

to

 

diverse protein portfolios

,

 and

 

equitably shift to livestock practices that are scientifically verified humane and produce fewer

 

greenhouse gas emissions

.

 

Remove barriers to entry from AIM4C

 

and provide funding

 

to

 

maintain and expand the implementation of sustainable, regenerative

,

 and localized practices. Additionally, ensure food sovereignty by protecting small communities, indigenous peoples, and other groups from land grabs and supporting smallholder access to land and resources.

 

Set measurable, incremental targets for the above expansions through 2025

.

 
The scope and credibility of the letter's signatories are a testament to the multitude of inefficiencies and harms within our current food system.  We are heartened to see unity across sectors and special interests in acknowledgment that mending them will require shifting away from industrial agriculture rather than expanding it, as AIM4C promotes. With $4 billion and the future of our planet at stake, Compassion USA hopes this collaborative call is just the beginning of a mass movement toward equitable, sustainable, and humane food systems reform.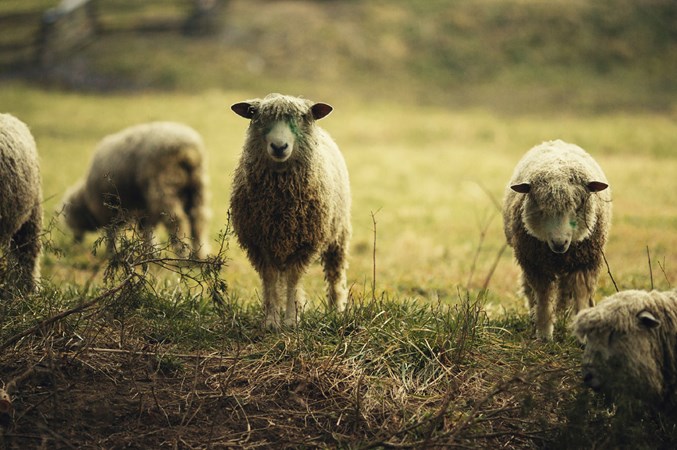 For just $15 a month you can help end the biggest cause of animal cruelty on the planet
Join us today