Published 6/5/2019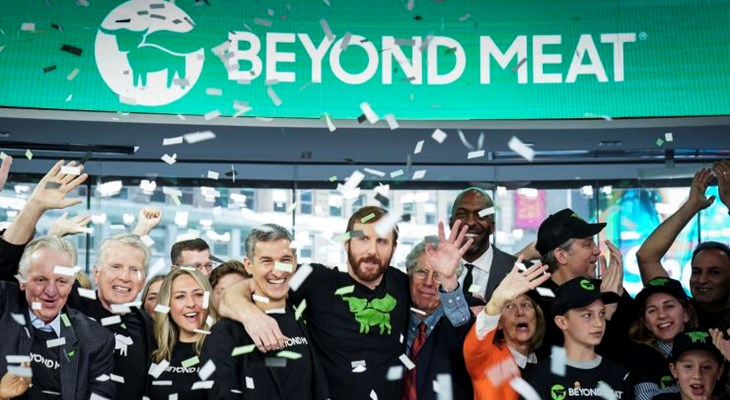 Seems like just yesterday the food industry was doing everything in its power to push back against the notion that meat is the new cigarette–but the tides have finally turned. As we inch further along our 12-year crash course towards environmental collapse, consumers have become increasingly conscious of the disproportionate impact of animal products and the immense animal suffering that come along with them.
In response to that realization, consumers are spending more money on plant-based food than ever before. A recent analysis by Zion Market Research predicts that the plant-based meat market will nearly double by 2025. And with Beyond Meat last month witnessing the most successful IPO in two decades, the US food market looks poised to truly embrace the future of food.
To capitalize on the growing obsession with healthy, compassionate, and sustainable plant-based protein, food businesses are racing to keep up.
In the last month alone, leading fast-food brands Burger King, Qdoba, and Del Taco announced plans to roll out plant-based meat menu items to their locations nationwide. In that same time, pizza chain Little Caesar's started testing out Impossible Sausage as a pizza topper, while KFC announced last week it's looking to bring plant-based chicken stateside. These menu updates are hot on the heels of Carl's Jr., which launched its Beyond Star Burger earlier this year, and White Castle, which was first on the plant-based fast-food scene with their Impossible Slider back in early 2018.
This rapid progress isn't limited to the quick service sector, however, as manufacturers like Danone have rapidly scaled up their production of plant-based options. In fact, Danone's CEO recently went on record stating that their plant-based business will likely be as big as their dairy portfolio in a quick 10 years. Competitor Chobani, keen to capture plant-based dollars as well, released their own dairy-free yogurt line at the start of the new year. These investments are largely a strategic move, considering the dairy industry plummeted 8%, or $1.1 billion, in 2018.
But what is likely most stunning to animal and environmental advocates is the fact that both JBS and Tyson, the two largest meat producers in the world, recently unveiled plans to add plant-based meat to their product line-ups by the end of the year.
With growing concern for animal welfare among consumers, in combination with the impending threat of widespread, systematic climate consequences, we're encouraged by the continued investment in a more compassionate, sustainable future from the food industry–and look forward to continuing our corporate engagement work to bring about further progress.
Want to join the growing movement embracing a more plant-based diet for farmed animals, people, and the planet? Sign up for free tips, tricks, and recipes here.