11/4/2020
The first people of our nation, the Indigenous populations of North America, were perhaps the first to #EatPlantsForAChange through a regenerative, environmentally conscious diet. Before the import of cattle to the continent through Spanish colonization in the late 1400s, many cultures of the First Nations traditionally favored more plant-based staples. In the 21st century, many indigenous chefs and activists honor that legacy through plant-based living, cuisine, and advocacy. We want to amplify their voices and learn from their choices as we highlight these compassionate keepers of culture.
Denise Vallejo, Chef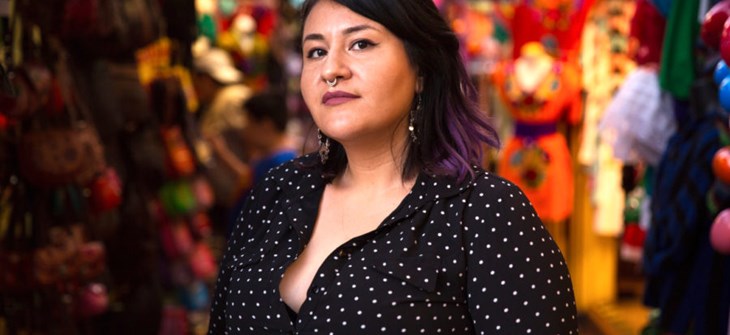 Xicana Denise Vallejo (@alchemyorganica), who identifies as Indigenous Nican Tlaca, is a business owner, chef, and student of Curanderismo (Mexican folk medicine). Owner and operator of Alchemy Organica, Denise strives to provide communities with "Visionary Plant Food" for the mind, body, and spirit. Alchemy Organica is lifestyle brand, pop-up kitchen, and product line inspired by plant wisdom of ancient Mexico. Check out the plant-based meal kits and provisions to bring Chef Vallejo's compassionate cuisine to your kitchen!
Carrie Dallas,

 

NACA Project Coordinator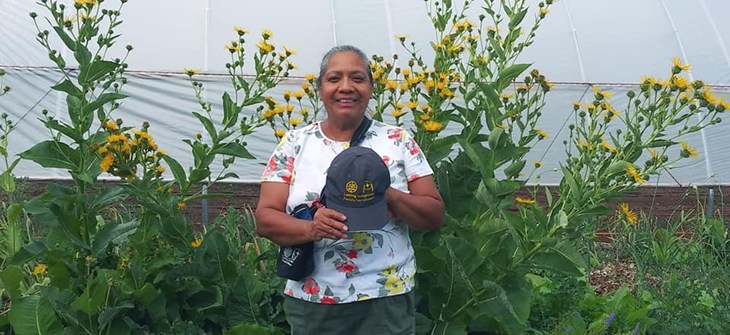 Plant-based powerhouse Carrie Dallas is from Four Tribes and works as the project coordinator for the Lasting Indigenous Family Enrichment program at Native Americans for Community Action (NACA). Dallas coordinated a nutrition symposium that focuses on returning to a plant-based diet to combat the spike in type-2 diabetes in indigenous populations. NACA's Zoom seminar on traditional foods and plant-based nutrition is available free to watch online! Hear from experts in the field about how tradition intersects with health through the benefits of a plant-based diet.
Tina Archuleta

,

 

Catering Chef/Business Owner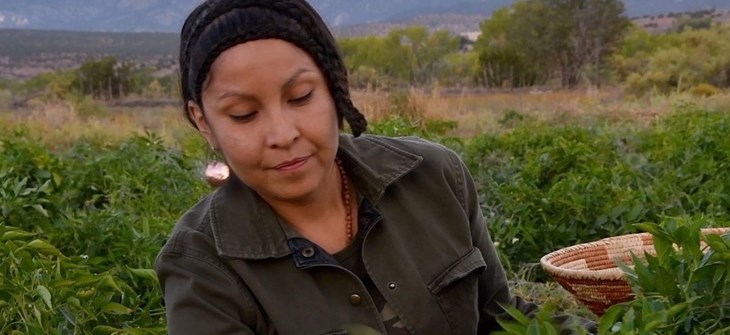 Tina Archuleta (@itality_plantbased_wellness) is a member of the Jemez Pueblo and owner of Itality: Plant Based Wellness, a full-service health and wellness food business specializing in community nutrition education and healthy traditional cuisine. Noting the interest in traditional health food and lack of options, Itality was born! Whether it's through catering or product development, Archuleta purchases local and supports Native farmers who provide key ingredients such as red chili, blue corn and hominy. Be sure to check out Itality's plant-based food photo gallery for inspiration for your next meal!
Kristina Stanley

,

 

Pastry Chef/Activist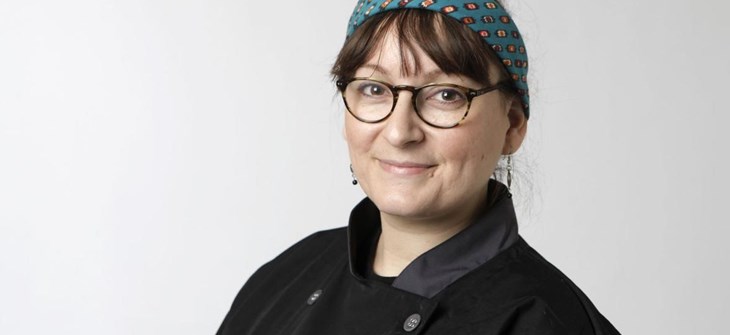 Madison, Wisconsin-based pastry chef and food activist Kristina Stanley (Red Cliff Lake Superior Chippewa) works to further her life's mission to "share a rich tribal history through food." As an activist, she studied the disproportionate adverse impacts indigenous communities experience due to lack of access to fresh, healthy foods. Stanley runs two Madison businesses that can take you from farm to table—compassionately! Abasso Foods (@abaasofoods) is a plant-based food company focused on tribally sourced ingredients, and Brown Rice and Honey is Stanley's wholesale and catering service. Visit their Instagram and check out their traditional specialty ingredients!
Felicia

 

Coc

o

t

z

in

 

Ruiz- Curandera

,

 

Chef/Activist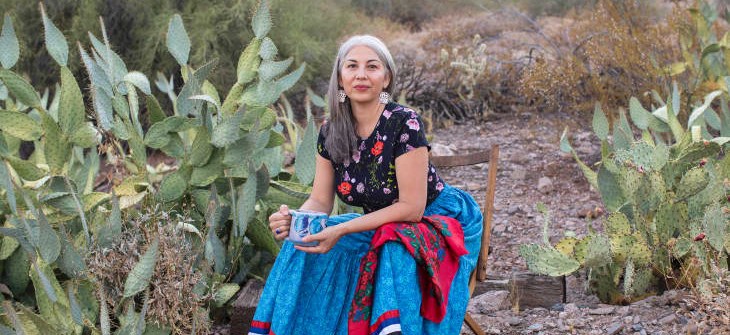 Felicia Cocotzin Ruiz (@kitchencurandera) is a curandera, indigenous foods activist, and natural foods chef who studies the healing properties of earth medicine. Cudanderas are healers who teach the knowledge of cultural remedies, foods, and herbs of their culture. You may remember her from features in Taste the Nation as well as Food and Wine Magazine! Visit the Kitchen Curandera website to find out how to bring delicious recipes from Felicia's table to yours, like her Lemony Herb Beans. 
 

Gerardo (Wotko) Tristan

, Activist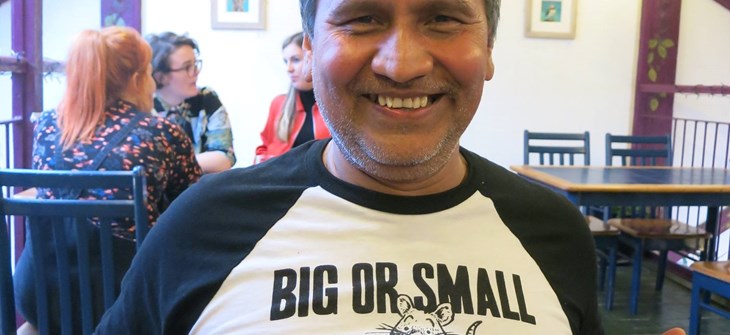 Wotko (Gerardo Tristan) is a queer Nahuatl activist and community organizer. Tristan's work often emphasizes meeting others on their plant-based journey, wherever they may be. He also believes that intersectionality is the key to inclusion in plant-based activism, and that the different journeys we take to a more plant-based diet add perspective to a largely homogenous movement. Tristan tries to provide different ways to #EatPlantsForAChange that resonate with everyone. Follow Tristan's Facebook group El Molcajete for a wealth of information on traditional plant-based practices and recipes! 
Dr.

 

Margaret Robinson

,

 

University

 

P

rofessor

/ Food Activist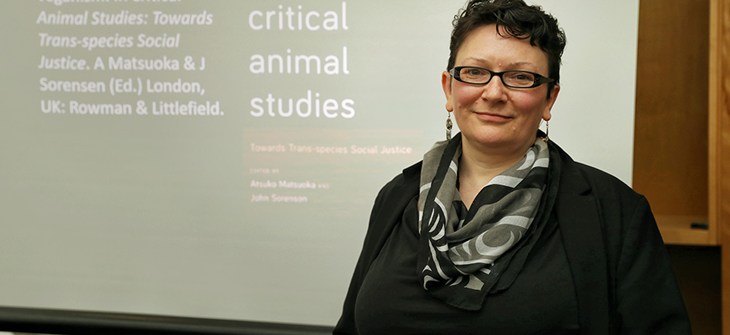 Dr. Margaret Robinson is a plant-based professor of Indigenous Studies at Dalhousie University in Halifax, Nova Scotia who believes that the culture of her Mi'kmaw heritage is what led her to #EatPlantsForAChange. Dr. Robinson refers to factory farming within our current food system as "settler practices," acknowledging indigenous mastery of regenerative farming practices that honor the ecology of our planet. Dr. Robinson is also a major proponent of holding government accountable for the lack of healthy options available to indigenous communities, which is often due to the removal of these options from traditional lands by the government and the resulting poverty in those communities. DON'T MISS: An in depth talk with Dr. Robsinson about the intersection of Mi'kwa culture and plant-based diets!
Amy

 

Quichiz

, Founder/Food Activist,

 

Veggie 

Mijas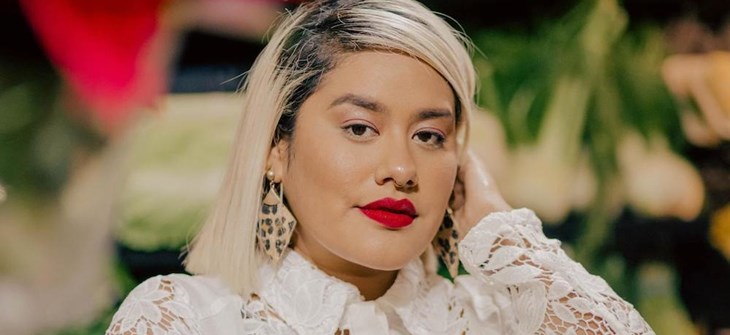 Amy Quichiz is the founder of BIPOC plant-based collective Veggie Mijas, a national collective aimed at sharing recipes, activism, and resources with communities working to decolonize the idea that "plant-based" is a newfangled tradition. Amy helps provide a platform for indigenous voices to dismantle misconceptions about plant-based foods in communities of color. From teaching families about healthier options through programs like SNAP and community services, to curated plant-based dinner parties, Amy puts healthy foods and healthy communities first.
For many, plant-based eating is a return to a lifestyle that puts the planet first, and it's a process in many ways road-mapped by the indigenous communities that stewarded the land we now call home. It's imperative that we look to these communities for guidance and inspiration as we move to #EatPlantsForAChange every day. These creators and activists are highlighting compassionate culture and creating communities that are changing lives, one traditional plant-based meal at a time.
Compassion USA would like to acknowledge that this resource was written in Washington D.C., the occupied ancestral lands of the Anacostia people, also known as the Nacotchtank. The DMV area also includes the ancestral lands of the Piscataway and Pamunkey people, who have stewarded this region for generations. We at Compassion USA recognize their stewardship of this land and its waterways.