10/13/2020
The Great British Bake Off is a cult television classic, especially since we were blessed with the sweet British staple in our Netflix queues. Vegan week, in particular, presented us with all kinds of compassionate confections in the form of three challenging rounds: Signature, Technical, and Showstopper. We at Compassion USA decided to make the huge sacrifice to re-watch GBBO Vegan week, dissect our favorite bakers' plant-based treats, and rated our favorites from each round from Yum to Umm… So, you don't have to. You're welcome! 
Signature
 Round
: 
Mini
Short
c
rust
 Tartlets
Our mouths started watering as soon as we heard shortcrust. Replicating the flakiness that butter brings to baking can be fickle, but boy do these bakers deliver. Crispy bottoms as far as the eye can see! From their benches, the bakers managed to showcase the magic that is butter… made from plants. From vegetable shortening to coconut oil, vegan margarine to avocado oil, each of the plant-powered alternatives used mimic that classic "buttery" flake.  
So, whose tartlet made us melt and whose did we wish were tardy to the party? Here's how they stack up:  Coming in at number Yum is Rahul 's Ghugni Chaat Tartlets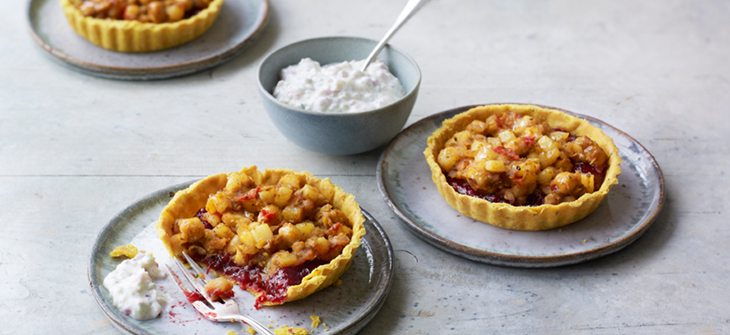 If you've watched series nine of GBBO and didn't fall in love with humble, yet loveable, Dr. Rahul Mandal (@bakewithrahul on Instagram) you might need to double check that your heart is present and accounted for. Nothing made us swoon more than these flavorful, compassionate tarts with a chickpea chaat, an Indian staple filling that made us wish we had smell-a-vision. To chat more about chaat, you should check out this article by Priya Krishna (you'll thank us later).
The Umm of the round comes down to Manon's Mushroom Tartlet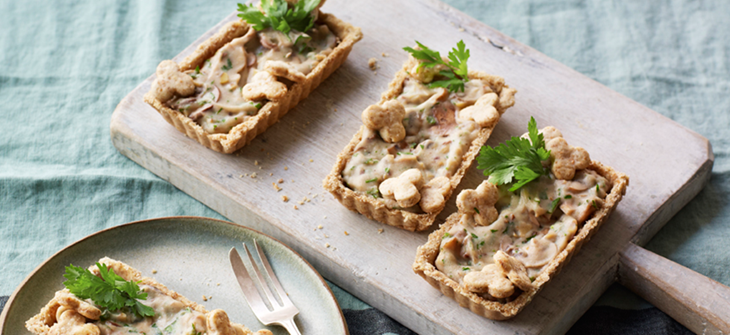 French pastry chef Manon LaGreve (@manonlagreve) managed to create a creamy and comforting mushroom filling while leaving behind dairy and eggs, which is a feat in and of itself—can you say cashew béchamel? We just wish they looked a little more colorful. When you #EatPlantsForAChange, you really get to take full advantage of the rainbow that is the produce section! Color us surprised! Then again, a wise candelabra once told us to "try the grey stuff, it's delicious" and something tells us he might be right. Manon: Hit us up and we'll be your guests any day!  
Technical
 Round
: 
Pavlova
This is where it gets hard to judge. We've never had Pavlova before, but honestly, we ordered a case of chickpeas as soon as this round ended. Harnessing the power of the kitchen shape shifter aquafaba (the liquid inside a can of chickpeas), our beloved bakers recreated a light and crispy meringue dessert filled with a plant-based crème-patisserie and topped with our dream fruit salad. Then again, maybe we could be a judge, anyone know where to apply? We're coming for your job, Paul Hollywood!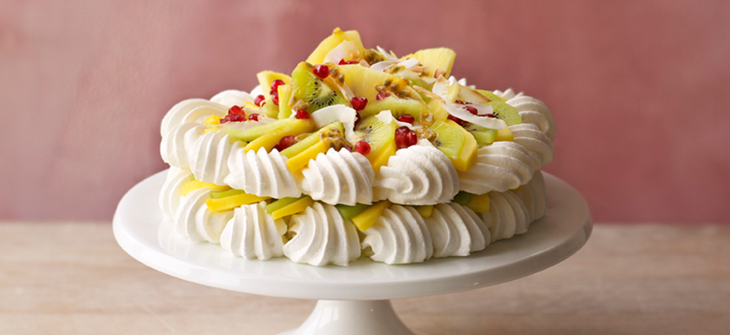 Until the BBC calls us back, we'll just challenge you all instead! If you want to put your plant-based baking to the test, you can bake alongside the tent with the same recipe! GBBO Judge Prue Leith's Vegan Tropical Pavlova recipe was a challenge for the bakers, but we would love to see what comes out of YOUR kitchen!  
Showstopper
 Round
:
Celebration Cake
Finally, the showstopper – the coconut crème de la coconut crème, as the case may be. There were two cake collapses that would make any baker feel deflated… But sandwiched between the drama, and the vegan buttercream, was the final round Vegan Celebration Cake challenge. We just want to give a shoutout to all the plant-based peeps out there delivering on deliciously compassionate cakes without missing out on whimsy. We see you!  
The Yum of the round must be Kim-Joy's Lavender and Lemon Fox Cake!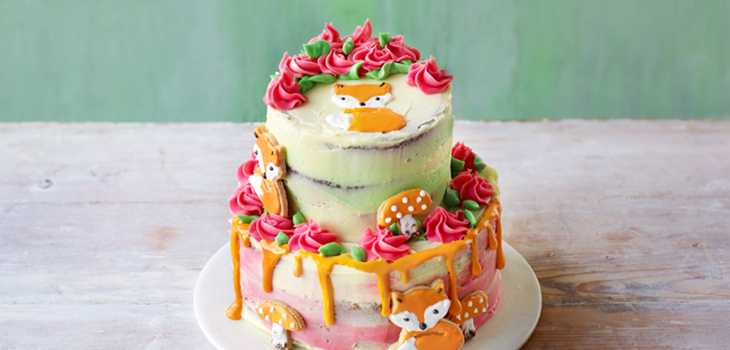 You know Beyonce, Madonna, and Cher—now move over for Kim-Joy. There has never been a time where we haven't wanted a fox cake. We never thought about it specifically, but after seeing Kim-Joy's (@kimjoyskitchen) creation, we need one of these on our birthday table for the foreseeable future. Missing the animal products but not missing a beat, this cake looks fit for any celebration where smiles abound! Not only is this two-tiered titan completely plant-based, it has so many different vegan elements: buttercream, vanilla biscuits, royal icing – oh my!  
The umm of the hour goes to Jon's "Only Fools Eat Horses" Cake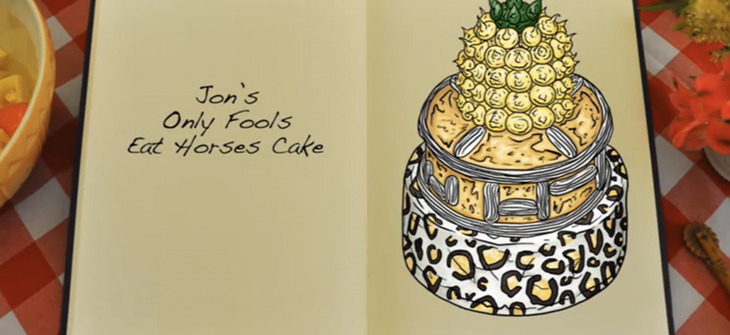 Jon Jenkins (@jon_bakes_hawaiian) won our hearts with an homage to the classic British sitcom, "Only Fools and Horses"—unfortunately, things didn't pan out aesthetically and Jon was sent home. But not before the judges complemented the flavors hidden behind the exterior. We're also giving Jon bonus points, as these were the first vegan recipes, he'd ever taken on! We love a baker willing to try new things to make it easier to eat more plants. <3  
We hope you yum-ed and umm-ed along with us as we combed through this episode! Now while we wait for the next batch of brave bakers to take on the compassionate challenge that is Vegan Week, we have all these awesome recipes to master!
We want you to be OUR star baker! If you tackle any of these recipes, be sure to share it with us in the Facebook Group, on Instagram, and on Twitter with the hashtag #EatPlantsForAChange and you might see your creation on our social media channels!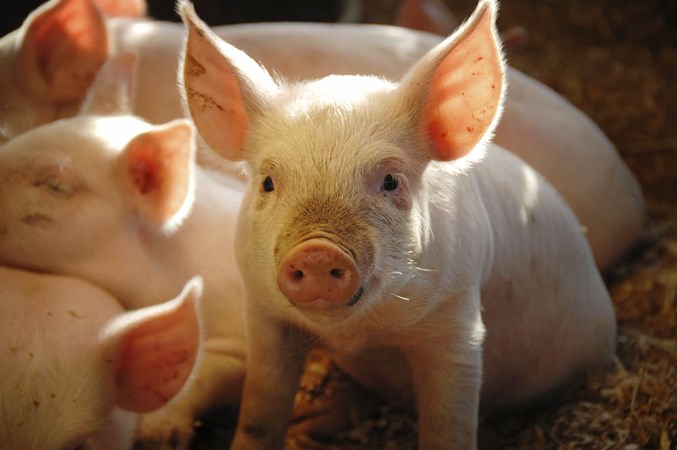 For just $15 a month you can help end the biggest cause of animal cruelty on the planet: factory farming.
Give Today