9/23/2020
Plant-based substitutes are all the rage these days, from old staples like tofu and seitan to newer products like Impossible and Imposter Burgers. But one huge void that still remains in US drive-through and freezer sections is plant-based substitutes for fish.
By 2030, most of the fish consumed by humans will be factory farmed, leaving the fish and us susceptible to the consequences of environmentally destructive and unnecessarily cruel farming practices. It's imperative that when we #EatPlantsForAChange, we consider the most sustainable options for our planet—and that doesn't mean simply giving up red meat in favor of seafood. Our transition to a more sustainable, compassionate food system must be plant-forward, and that means more accessible fish alternatives in the U.S.
Internationally, however, consumer concern for fish welfare has propelled and promoted the production of fish substitutes that we need in America ASAP. Don't worry, you don't have to dig out your passport to learn more about these transnational delights. We want to put you on to eight of our favorite international options—and stay tuned at the end to find out how you can support fish welfare with Compassion USA!
1. Sutton and Son's, UK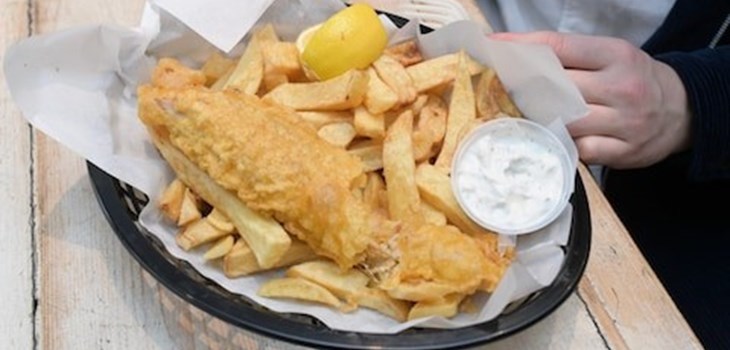 We can't have a plant-based fish list without including some good, old-fashioned fish and chips: This is where UK-based Chippy shop Sutton and Son's fits the bill. In 2018, they rolled out their plant-based menu at all three of their London locations and the response has been overwhelmingly positive. Their classic 'fish' and chips is made either with Tofish or banana blossom marinated in nori and samphire, lending a briny taste to this flakey, crispy sensation!
2. Shiok Meats, Singapore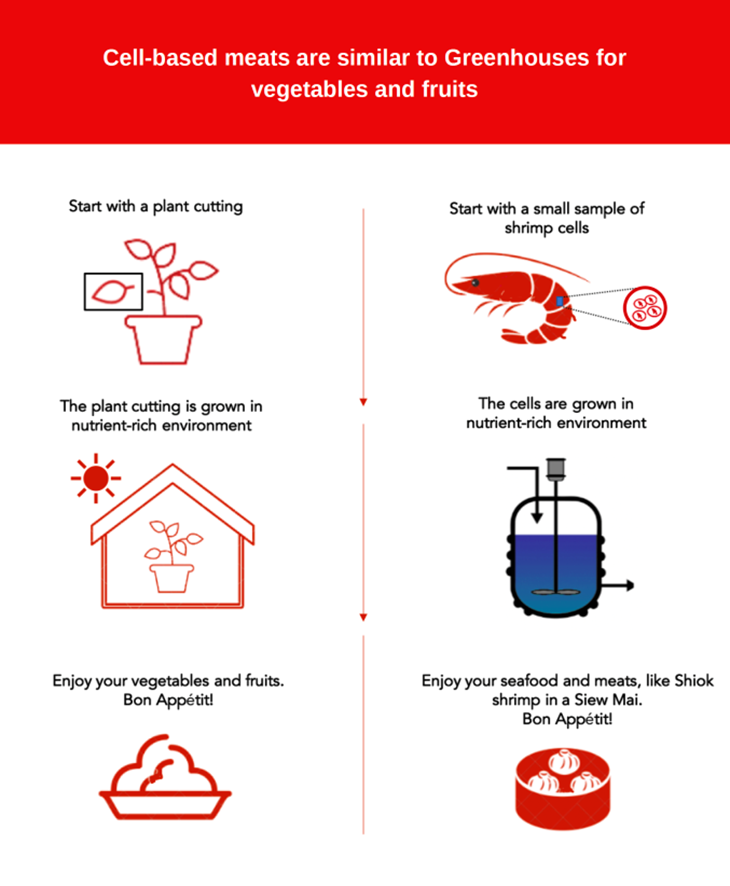 Singapore-based Shiok Meats is staged to bring healthy and sustainable cell-based crab, lobster, and shrimp to Asia—and maybe the world… "Shiok" is a Chinese slang term for "fantastic" and "delicious," and you'll feel like you're dreaming when you chow down on cutting-edge menu items like their shrimp-less shrimp Siew Mai ! Much like propagating a house plant, the heroes at Shiok Meats (aka the science folks) compassionately gather cells from crustaceans and grow them into delicious, nutritious, ready-to-eat morsels keeping our oceans, and our bodies, as healthy and compassionate as possible.
3. Frosta, Germany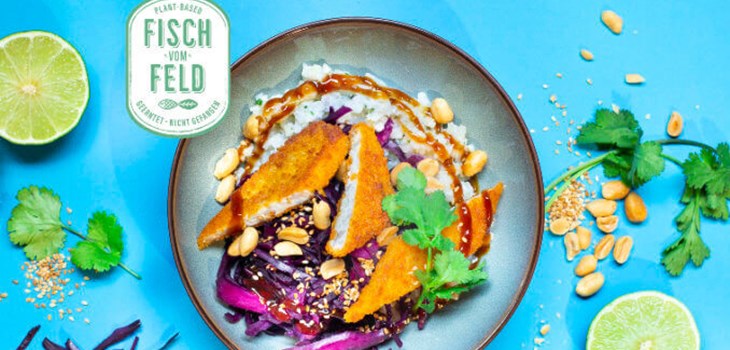 This year at the Fish International Trade Show, German Seafood Company Frosta unveiled their new breaded vegan fish option that comes in filet, fish cake, and fish finger varieties. (Hello, options!) In the creation of this seafood substitute, Frosta kept their dedication to additive-free products at the forefront of their vision—even extending that to their new "paper bag" packaging that protect their products from harmful additives in plastic and other alternatives. Matching healthy options with sustainable choices makes us want to book a flight to try this quick and easy dinner option!
4. Hooked Foods, Sweden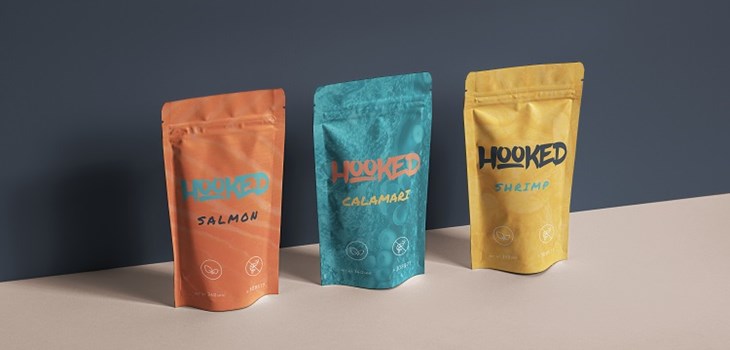 Texture is high-key a vital factor when it comes to any plant-based substitute, and leading the charge to imitate the flakiness of salmon is Swedish company Hooked Foods. Not only is Hooked laser-focused on the classic fish flake and delicious taste, they're taking their substitute a step further by mimicking the nutritional benefits of tuna and salmon, too! Made from soy protein and thanks to agal oil, it's also full of omega-3 fatty acids. (And I just thought Swedish Fish was a candy! No? Anyone? I'll see myself out…)
5. Cavi-art, Denmark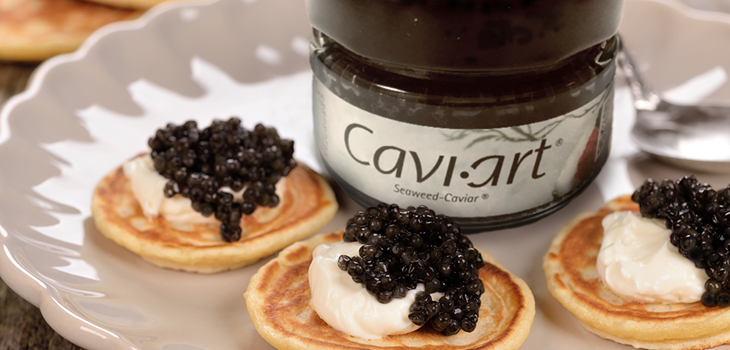 For those days where you want a little luxury—with a whole lot of respect for animals—you should check out Cavi-art: The Danish, seaweed-based caviar substitute you never knew you needed! Whether you're dolloping a spoonful on a toast point with champagne or making sushi with their Misago alternative 'Tosago,' these salty, popping seaweed pearls mimic the taste and texture of the traditional delicacy.
6. Sushi Singularity, Japan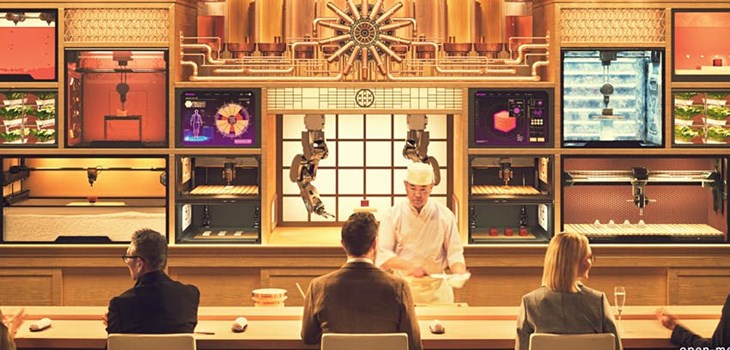 SPEAKING OF SUSHI, what would you say if I told you a Japanese tech company is 3D-printing sushi using plant-based products? No, this isn't the plot of Blade Runner (or maybe it is). At Sushi Singularity in Tokyo, they will 3D print you cell-cultured tuna, and other plant-based sushi favorites, injected with the vitamins and minerals YOUR body needs based on your genetic makeup. That's right, it takes more than just a reservation to get a table at this restaurant. After you send in a DNA sample, large robotic arms 3D print delicious plant-based sushi, custom-made to meet your specific nutrition needs. Now this is a meal fit for the Jetsons that will have you shouting Hooba-dooba-dooba!, and I'm seriously hoping I get a virtual invite.
7. Vegeta Gold India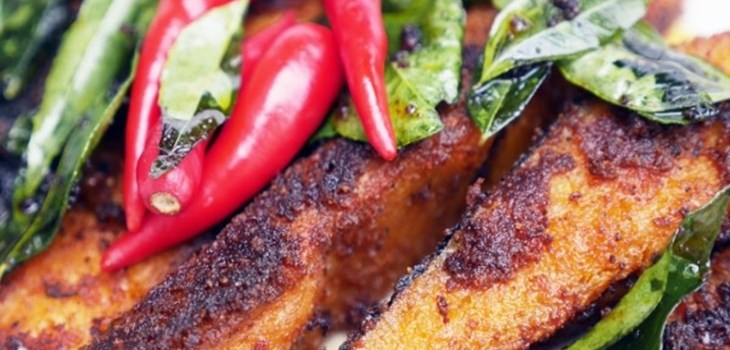 In India, food distributer Vegeta Gold is rolling out a brand-new soy and mushroom alternative to fish! Soyato, available in strips and slices, mimics the texture and sea-salty taste of fish in your favorite Indian dishes. While estimates regarding vegetarianism and veganism in India have been widely inflated, many religious and cultural paths to plant-based diets have prompted the widespread availability of plant-based options in the country.
8. Fry's Family Food Co., South Africa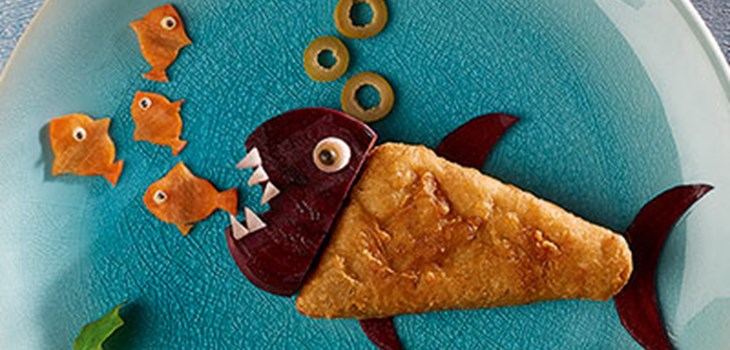 In South Africa, plant-based Fry's Family Food Co. provides their customers with 'fish-style fillets' and meatless prawns fit for any Sunday dinner at home. On the nutrition side, they are going above and beyond—each fillet actually has more omega-3s than tuna! Their website even has a downloadable cookbook of fish-free recipes to keep you inspired.
So, get excited for the next time we can make our way across the pond, over the river and through the woods to experience these innovative and sustainable treats. Did we miss any of YOUR favorite fish-friendly feasts? Share them with us with the hashtag #EatPlantsForAChange.