6/24/2019
View this post on Instagram
Roasted Red Pepper & Garlic Sauce
Prep Time: 15 minutes.
Cook Time: 30-60 minutes (depending on method).
Special thanks to @Hello.Kalin for creating this incredible recipe for the Eat Plants. For a Change. campaign!
Ingredients: 
1 red bell pepper 
1/2 cup cashews ground into fine powder
1/2 cup vegan cream cheese*
1/4 cup extra virgin olive oil
3-4 garlic cloves
1 tbsp tomato paste (optional)
Salt & pepper to taste
Method:
Roast the garlic. The fastest way is to place the cloves on a piece of aluminum foil with a dash of oil, then close the foil to create a pouch and roast at 350°F for 30 minutes.
Roast the red pepper. You can do this directly on the oven rack at 450°F for 30 minutes, or if you have a gas stove, roast the pepper over the flame until all sides are blackened. Allow the pepper to cool, then remove most of the charred bits, stem, core and seeds.
Add the red pepper, garlic, cream cheese, cashew powder, oil, tomato paste (if using), salt and pepper to a blender and blend until very smooth.
Heat the sauce in the microwave or stove top before using.
*In a pinch you can substitute cashew cream (1.5cups raw cashews soaked overnight then blended with 3/4 cup water), or unsweetened plant milk for a thinner sauce.
Make this recipe? Take a photo, use #EatPlantsForAChange, tag us @CompassionUSA, and we just might share it! 
And don't forget to sign up to Eat Plants. For a Change. for more recipes like this one, right to your inbox!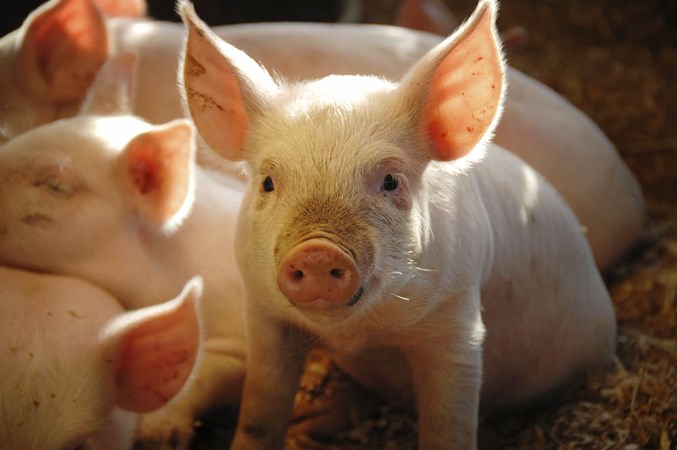 For just $15 a month you can help end the biggest cause of animal cruelty on the planet: factory farming.
Give Today