4/16/2019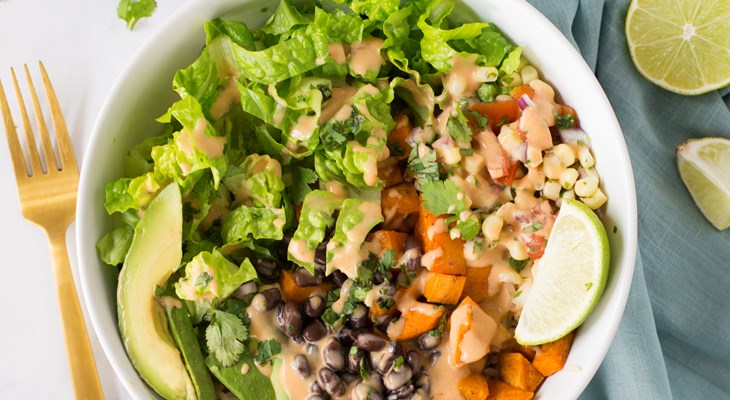 Recipe
Serves 4 people.
Prep Time: 20 minutes.
Cook Time: 35 minutes.
Ingredients:
1 can black beans, rinsed and drained
1-½ cups brown rice, uncooked
Potatoes:

2 medium sweet potatoes, peeled and diced (about 4-5 cups)
2 Tablespoons olive oil
½ teaspoon each cumin, chili powder, garlic powder
¼-½ teaspoon salt

Corn Salsa:

1 cup frozen corn, thawed
¼ cup diced tomatoes
¼ cup red onion, diced finely
1 Tablespoon cilantro
½ teaspoon lime juice
Salt to taste

Chipotle Crema:

¼ cup mayo
2 teaspoons adobo sauce from can of chipotle chilis
1 teaspoon lime juice
Salt to taste
Toppings:
Romaine lettuce, chopped
Cilantro, chopped
Avocado, sliced or diced
Instructions:
Cook brown rice.
To Make Sweet Potatoes: Preheat the oven to 425 degrees Fahrenheit. Place rack in second to the top slot.
In a large mixing bowl, combine sweet potatoes, olive oil, and seasonings. Spread on baking sheet and bake for 30-35 mins, rotating halfway through.
To Make Corn Salsa: Combine all ingredients. Set aside.
To Make Chipotle Crema: Combine all ingredients. Set aside.
Assemble Bowls: Add cooked rice to bowl. Top with sweet potatoes, black beans, corn salsa, romaine, avocado, cilantro, and crema.
Make this recipe? Take a photo, use #EatPlantsForAChange, tag us @CompassionUSA, and we just might share it! 
And don't forget to sign up to Eat Plants. For a Change. for more recipes like this one, right to your inbox!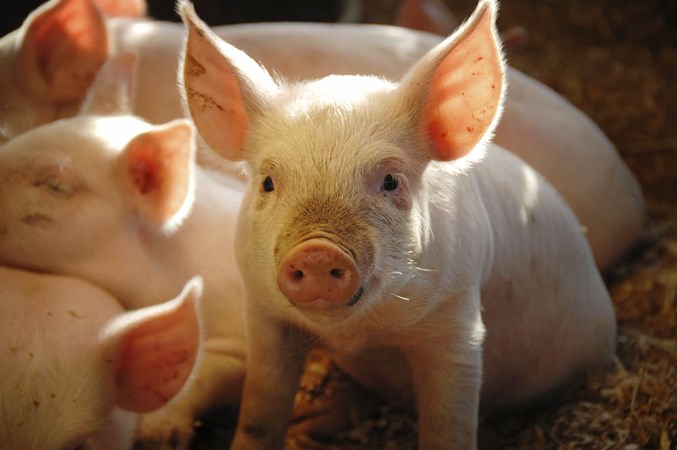 For just $15 a month you can help end the biggest cause of animal cruelty on the planet: factory farming.
Give Today