How to Plant-Based Thanksgiving
Thanksgiving is the time of year to get together with your loved ones and celebrate everything you're thankful for…or more accurately, it's a convenient excuse to eat more food than you probably should! (Hey, we aren't judging.)
Now that you've committed to #EatPlantsForAChange, you may be wracking your brain to figure out what you're going to eat this year. Well, worry not—there are boundless ways to celebrate "Turkey Day" without the turkey. (Did you know turkeys could have been our national emblem?)
Are you the lucky dinner host this year? We'll help you throw the tastiest plant-based party your guests have ever attended! Are you heading to a holiday potluck? Pick one of these satisfying dishes to sure to impress!
Regardless of where you're eating this year, we hope you'll use this guide to construct a tantalizing, plant-forward menu built to please:
1. Plantify the classics.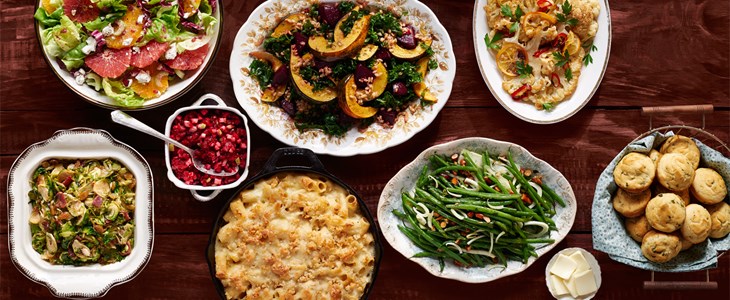 Firstly, start off with the easiest solution. Pick your favorite Thanksgiving food. Chances are it's not the turkey, it's one of the sides! And guess what—you can turn just about any side dish into a plant-based delicacy with little effort. Here are just a few examples:
Mashed potatoes? Make them creamy with Earth Balance and soy milk!
Stuffing? Simply switch out the chicken stock for vegetable stock.
Sweet potato casserole? Top with Dandie's or Trader Joe's marshmallows.
Green bean casserole? Replace the can of cream of mushroom with a

homemade plant-friendly version

.

Bread? Buy plant-based crescent rolls (Pillsbury, perhaps?) or a hearty loaf of Italian bread and slather on the Earth Balance.

Don't see your favorite on here? Do a quick Google search for a recipe and you'll be eating away in no time.

 
2. Replace the turkey.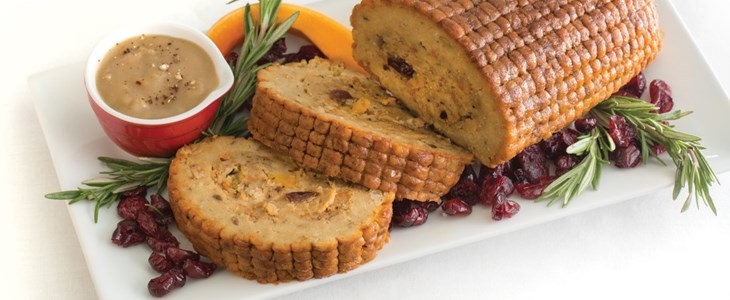 We all know plenty of reasons to eat less meat (did you know that factory-farmed turkeys have to be artificially inseminated because they've been bred to grow so big, they struggle to mate naturally?)—so why not take them off the menu entirely? This year, opt for a protein-packed option made with the power of plants!
Ready-to-eat alternatives:

Field Roast Smokey Forager's Roast
3. Diversify the vegetables.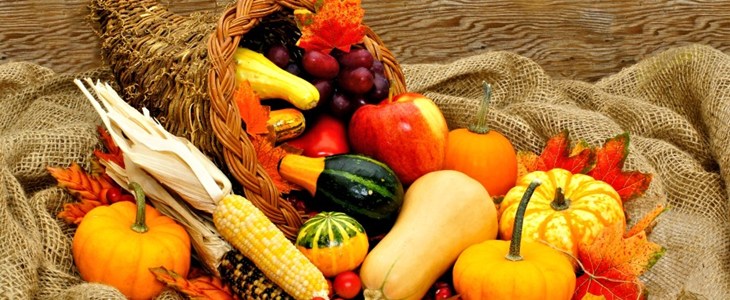 When in doubt, create a cornucopia of fresh vegetables! As we mentioned recently, fall is a great time for fresh produce. Pick up whatever is on sale or looking delicious—remember: imperfect produce is just as tasty! Steam it. Roast it. Cover it in oil. Throw it into soup. Prepare it however you like. Here's some food for thought:
Acorn squash

Brussel sprouts

Cranberry sauce

Butternut squash

Cauliflower
4. Break out the dessert.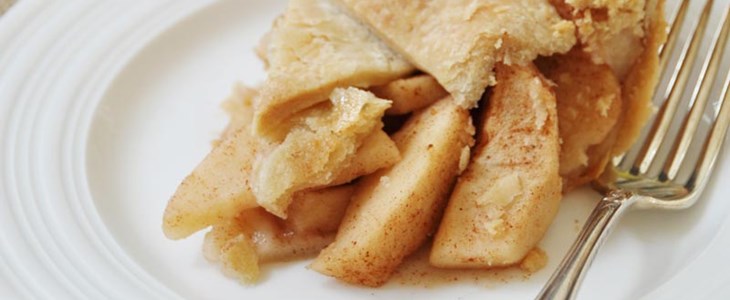 You may need a nap first, but dessert is absolutely one of the most important components of any holiday meal. Luckily, the less meat, eggs, and dairy you eat, the more room you have for mouth-watering plant-based dessert! With dairy-free ice cream and whipped topping now available in major retailers, you can satisfy your sweet tooth just like you always have. (Cheers to that!) Here are some traditional recipes:
The most stressful part of Thanksgiving should be navigating the awkward family investigation into your relationship status—not your diet! Follow this guide and you'll have everyone full and happy by the time you lock the door behind them.
Find a recipe you want to share with us? Tag us using #EatPlantsForAChange so we can make it, too!