Top 5 Food Service Companies Step Up For Chickens
12/21/2016
There's no doubt that this year has been a big one for chickens—and thanks to commitments from the five largest food service companies in America, 2016 is finishing strong!
In recent weeks, food service leaders Sodexo, Delaware North, and Centerplate all announced major steps to improve the lives of chickens across their supply chains by 2024, including: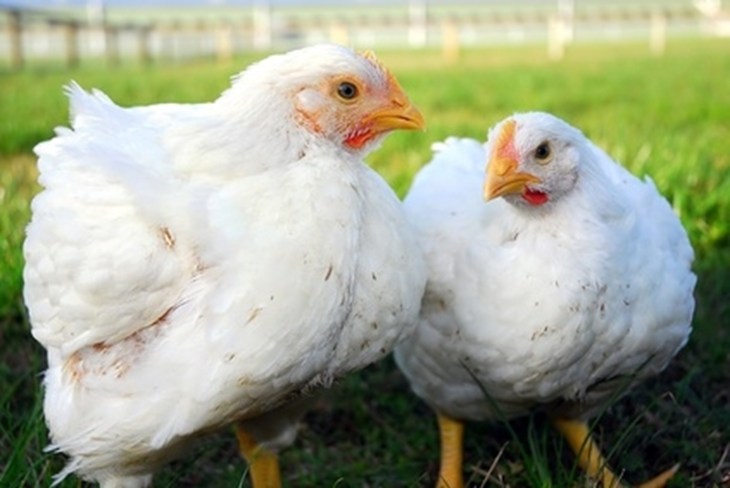 Transitioning to healthier, slower-growing breeds of chicken, and away from genetically-manipulated varieties whose unnaturally fast growth often leads to leg deformities, heart problems, and weakened immune systems.
Offering chickens more space by committing to new stocking density standards.
Providing enriched environments for chickens that include natural light, hay bales, and perches—enhancements that encourage birds to exhibit natural behaviors.
Making the slaughter process more humane by rendering chickens unconscious prior to shackling with Controlled or Low Atmosphere Stunning.
In committing to better chicken, Sodexo, Delaware North, and Centerplate join fellow food service giants Compass Group and Aramark, both of which announced similar policy changes last month.
The nation's five largest food service companies—which provide dining options to universities, entertainment venues, stadiums, and businesses across the country—have all agreed to adopt critical benchmarks set by the 5-Step® Rating Global Animal Partnership (GAP), North America's most comprehensive farm animal welfare standards.
Thanks to the leadership of these food service industry leaders, millions of chickens every year will enjoy drastically better lives—and our food system is yet another step closer to rejecting factory farming for good. All of the recent progress for chickens is a striking example to what can be accomplished when consumers raise their voices to demand better: food companies listen, and farm animals benefit.
Here's to an even more amazing 2017!