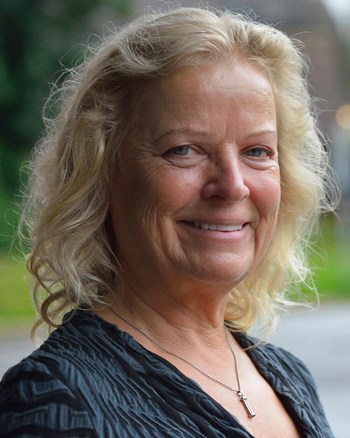 Valerie has been Chair of the Board since 2002 and has helped with our success, including achieving charitable entity status in July 2006.
Raised on a farm in Somerset that reared pigs and made cider, she then graduated in Mathematics and gained a Masters' Degree in Operational Research. Valerie's career has included working for the Government, Readers' Digest and WWF. Subsequent to this, she set up a consultancy that developed fundraising strategies for over 25 voluntary organisations. Valerie has since built up a residential property portfolio which she now manages.
I believe that all animals should have a decent and fulfilling life, whether they are domestic, wild or farmed.  I joined the Compassion Board because of the focus on the welfare of farm animals which is so often 'forgotten'.  Many farm animals already have a better life because of the achievements of Compassion and the lives of the rest will be considerably improved by Compassion working towards achieving its mission to stop factory farming, and advancing the wellbeing of farm animals worldwide.