Published 5/11/2023
The United States, along with the world's other richest countries, is literally eating its way to the extinction of humanity, according to a ground-breaking new Compassion in World Farming report launched this week.
More Money More Meat, shows for the first time how much less meat, fish, dairy, and eggs each high- and middle-income country must consume in order to live within planetary health boundaries.
The United States ranks 11th on the list of countries needing the biggest reduction across all animal-sourced foods.
A long way to go
More money, more meat is the first report to show countries how much each country is overconsuming animal-sourced foods – including inedible parts and waste at a household level – and how much they should reduce this in order to reach the target of 12% of calories in their diet from meat, fish, dairy, and eggs.
The calculations are based on the EAT-Lancet Planetary Health Diet which aims to provide healthy diets from sustainable food systems by 2050.
Launched at our international Extinction or Regeneration conference at the QEII Centre in London, the report explains how our insatiable appetite for cheap meat and other animal-sourced foods is helping to drive our growing climate, health and nature emergencies. It shows that massive reductions are needed across the top 25 high- and upper-middle-income countries to safeguard the future health of people, animals and our planet.
The report shows that, along with the United States, other wealthy countries have a long way to go:
Overall, Iceland has the most to do with a massive 73% reduction of animal-sourced foods needed, followed by Finland (70%) and Denmark (68%).
For meat, the USA tops the countries needing the biggest reduction at 82% followed by Australia (80%); Argentina (80%); and Israel (78%).
Leading on fish and seafood overconsumption are: Iceland (77%); Maldives (76%); and Seychelles (64%).
The top three reductions needed for dairy are: Finland (74%); Montenegro (74%); and Albania (71%)
And for eggs it's: Mexico (76%); China (76%); and Japan (75%)
Urgent action to protect our future
Unfortunately, despite compelling evidence, countries are failing to include the reduction of animal-sourced foods in their national action plans or food strategies. Denmark is leading the way on progress, having recently published some of the world's greenest dietary guidelines.
The game-changing Extinction or Regeneration conference – organized by Compassion, along with its partners IPES-Food, the Institute of Development Studies, and others – has been convened to tackle the urgent need for more sustainable methods of food production that can feed future generations while protecting humans, animals, and the planet.
Our Global CEO, Philip Lymbery, revealed the report's findings in his keynote opening speech at the conference. He warned: "In the richest countries we are, quite literally, eating our way to our own extinction. Our insatiable appetite for cheap meat and other animal-sourced foods is damaging our health, causing immense animal cruelty and killing our planet.
"Unless we wake up and act now to reduce this calamitous overconsumption, it will simply be too late. Responsibility lies with these richer nations to take immediate action through national policies to help combat their impact in driving the climate, health and nature emergencies.
"We must use this great opportunity provided by the Extinction or Regeneration conference to share solutions and drive forward pathways towards regenerative, climate- and nature-positive farming systems. The only way we can secure our future is to move away from factory farming and create a global food system that benefits animals, people and our planet – reducing our overconsumption of animal-sourced foods is a vital part of that."
The report also shows how countries are currently failing to tackle the problem and provides policy recommendations to stop this overconsumption at a national level.
Sign our END.IT  petition to end factory farming and transform our global food system.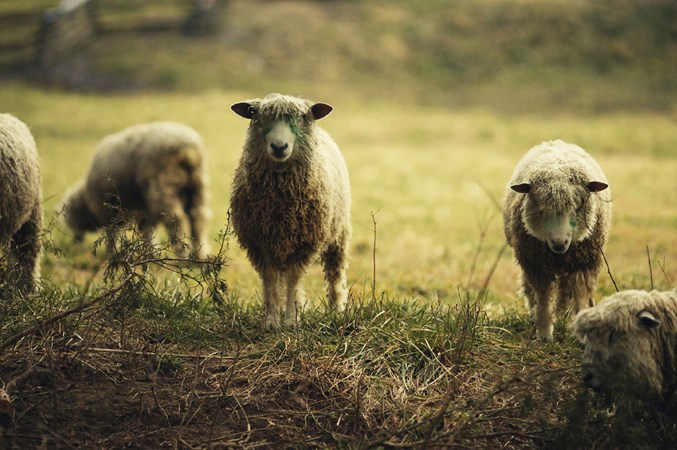 For just $15 a month you can help end the biggest cause of animal cruelty on the planet
Join us today