1/23/2023
By Ben Williamson
In recent weeks, we've seen a flurry of similar pro-industrial animal agriculture bills sweeping across state legislatures.
At the start of the year, the Magnolia state introduced House Bill 362, the "Mississippi Food Freedom Bill," which, if passed, would prohibit localities from adopting ordinances that regulate farmed animal husbandry practices.
The state of Wyoming introduced House Bill No. HB0095, the "Working animal protection act", which counterfactually is not a bill designed to protect working animals but a bill to keep them working and protect their owners from anyone trying to help the animals.
And last week, Senator Scott Sandall of Utah introduced S.B. 113—which would prohibit any local municipality or county from issuing regulations for animal agriculture, animal research, and a host of other animal industries.
This recent wave of protectionist legislation represents the most recent attempt by the factory farming industry to solidify its position across the country and ensure dissenting voices are drowned out.
A decade ago, we had the so-called "ag-gag" bills—a flurry of legislative efforts designed to silence whistleblowers and prevent undercover investigations from animal protection organizations. These were ultimately struck down (for the most part) by the courts on first amendment grounds. It seems likely these new Right-to-Farm (read "Right-to-Harm") bills are also destined for the courts if they pass in their respective legislatures.
The problem with these bills is that they are not protecting animals or rural communities, as they would have us believe. They are protecting big business from local communities that want to see an end to factory farming and animal cruelty in their neighborhoods.
Factory farms are a blight on rural communities: They pollute the local environment through emissions and sewage run-off, causing untold harm to local workers and families living nearby. They decimate rural populations by crowding out smallholder farmers, causing job losses, the closing of retail businesses, and migration of rural communities to cities. And they have an outsized impact on local politics, buying their way into political issues.
These protectionist laws are anti-democratic in nature. They are preventing local governments (towns, cities, communities) from passing laws that would protect their friends and neighbors from the scourge of industrial animal agricultural practices.
We mustn't allow Big Ag to continue to dominate the political narrative and must prevent these sweeping, self-interested animal enterprise bills from taking hold.
---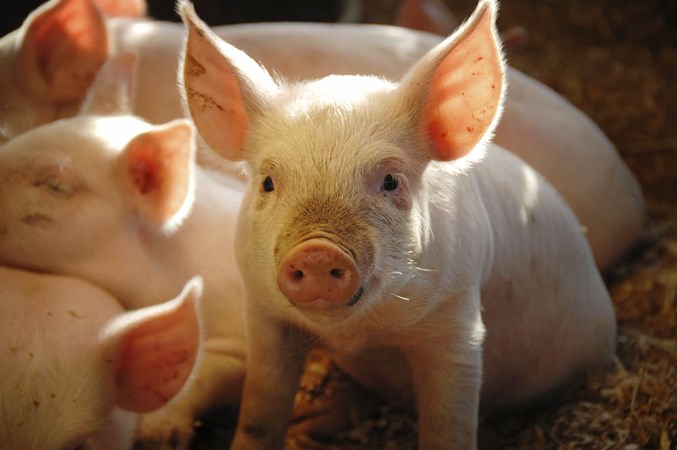 For just $15 a month you can help end the biggest cause of animal cruelty on the planet: factory farming.
Give Today