Published 6/15/2023
Yesterday, the United States Department of Agriculture (USDA) announced the launch of a new initiative aimed at strengthening the requirements for the use of animal-raising claims on meat, dairy, and egg products. This development marks a significant step forward in ensuring transparency and accountability within the agricultural industry. With the USDA's renewed focus on fair market competition and consumer trust, this effort also promises to help protect the well-being of animals and provide consumers with reliable information about the products they choose.  
Under the current USDA guidelines, companies wishing to add animal-raising claims such as "humanely raised," "free-range," "raised with care," etc. must submit a written description explaining how the claim is accurate. However, since the USDA does not have its own definitions of these terms, companies are left to come up with their own definitions of what the claim means. A review conducted by the Animal Welfare Institute found that sometimes companies defined such claims as simply complying with industry standards, which still allow for horrific abuse. Essentially, the welfare claims made by these producers on their consumer-facing packaging amount to little more than a participation award in common industry practice.  
In addition, the content and specificity of written submissions varies greatly. While a handful of producers have submitted applications that adequately substantiate the use of their claim, many provided little or no substantiation at all. Other producers using animal welfare claims on their products were found to have no documentation on file with the USDA whatsoever. 
The lack of standardized definitions and adequate oversight for these claims has led to great concern among producers and animal welfare advocates alike. Several companies and nonprofit organizations, including CIWF, expressed concerns over diminished animal welfare, misleading advertising, and unfair market competition directly to the USDA. The confusion and misuse of animal-raising labels has also been the subject of Better Business Bureau complaints and garnered recent media attention for humanewashing.  
The USDA's initiative aims to strengthen the worth of these value-added claims, reserving them for producers who genuinely make efforts to maintain high animal welfare above industry standard. "We are glad to see the USDA take this step on behalf of animals, farmers, and consumers to strengthen welfare, accountability, and trust," says Allie Molinaro, CIWF Campaigns Manager, "CIWF looks forward to working together with the USDA to expand and build upon higher welfare practices for farmed animals."
For years, Compassion in World Farming has educated concerned citizens on which labels are meaningful and which ones are abused or misleading. Last summer, following a meeting between CIWF and the USDA, thousands of CIWF activists sent messages to the agency supporting an earlier announcement that the USDA intended to review the label approval process for animal-raising claims. CIWF is hopeful that the revisions will make more of the claims seen on store shelves more meaningful and trustworthy for ethically-minded consumers.
The USDA's launch of an initiative to strengthen the substantiation of animal-raising practices is a milestone achievement for animal welfare and transparency in the agricultural industry. By ensuring accurate labeling, promoting accountability, and fostering public education, this effort marks a significant step forward in prioritizing the well-being of animals and empowering consumers with the knowledge they need to make more ethical choices.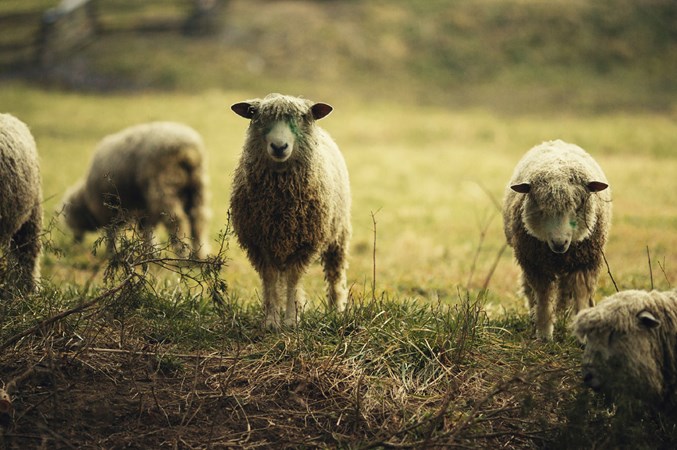 For just $15 a month you can help end the biggest cause of animal cruelty on the planet
Join us today