Published 5/30/2023
The natural foods supermarket chain, Sprouts Farmers Market, has published an updated pork commitment detailing its plan to transition its pork supply to higher welfare standards by 2025.
Sprouts Farmers Market opened its first store in 2002 with the goal of making natural foods accessible to everyone. Since then, it has grown to over 370 stores nationwide and remains a leader in the natural food industry. Sprouts is committed to implementing meaningful animal welfare standards for some of the most vulnerable farm animals, including pigs.
In the conventional model, pregnant pigs are kept in crates so small they are unable to turn around and barely have room to stand up and lie down. Transitioning from gestational crates to group housing ensures these pigs – referred to as sows – have room to move freely and can express their natural behaviors in a social environment.
Working collaboratively with Compassion in World Farming's Food Business team, leaders at Sprouts Farmers Market published an updated pork commitment including annual incremental targets to achieve its outstanding goals.
Sprouts reported that in 2022, 61% of its whole and processed pork sales and 100% of its Sprouts brand pork was sourced from group-housed systems transitioning away from the use of gestational crates. Looking ahead, Sprouts has committed to sourcing 75% group-housed pork by the end of 2024 and will reach 100% by the end of 2025.
Compassion in World Farming's US Food Business Manager, Kourtney Houk, recalls her recent visit to a swine farm that converted to group housing: "It's incredible to see the difference first-hand in the sows kept in crates versus those able to express more natural behaviors in group housing pens, where they can move freely and socialize with others. Those not in crates had more joy in their eyes, an eagerness to socialize with humans and the freedom of choice in how and where they wanted to move. The farm manager shared that with this more humane model, the farmer-animal relationship is present again."
Alongside Sprouts' Better Chicken Commitment roadmap and commitment to laying hen welfare, this transparency in pork sourcing demonstrates that Sprouts takes its animal welfare commitments seriously. The leadership Sprouts demonstrates with this transparency paves the way for other companies to join and help shift the industry toward better living conditions for pigs across the country.
For more about our food business work, see Compassion in World Farming's Food Business homepage.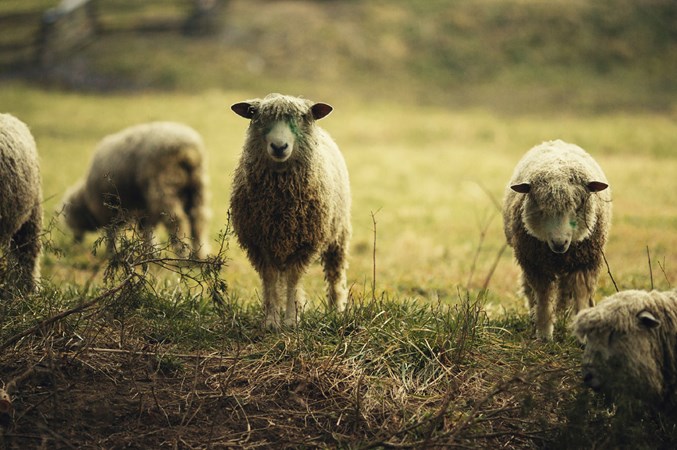 For just $15 a month you can help end the biggest cause of animal cruelty on the planet
Join us today