The final lineup of world-renowned experts speaking at the Extinction or Regeneration conference has been revealed.
The two-day event, which Compassion in World Farming is hosting with IPES-Food, Institute of Development Studies and other partners, will bring together more than 25 speakers from Europe, Asia, Africa, North America and South America.
The conference will focus on the solutions and opportunities for how we can fix our global food system. Some of the key issues include biodiversity, climate change, human health and rights, world hunger, ethical investments, as well as food sovereignty, soil health, and practical and policy ways to move towards more regenerative food production.
Full lineup of experts revealed
The full lineup of experts now includes:
Stefanos Fotiou, Director, UN Food Systems Coordination Hub
Jennifer Jacquet, Associate Professor of Environmental Studies, New York University
Susan Chomba, Director at World Resources Institute, named by Greenbiz as one of the top 25 women shaping climate action globally
Lyla June, Indigenous musician, scholar and community organizer
Joanna Lumley, actor and campaigner for human rights and animal welfare.
The newly confirmed speakers join the likes of eco-feminist and scholar Dr. Vandana Shiva; New Harvest, Executive Director, and founder of the world's first cellular agriculture company, Isha Datar; ecologist and author Carl Safina; Founder of MELCA-Ethiopia, an indigenous agro-ecology NGO, and Coordinator of the Alliance for Food Sovereignty in Africa, Million Belay; writer, film-maker and academic, Professor Raj Patel; CEO of FaithInvest, Martin Palmer; and UN Special Rapporteur on extreme poverty and human rights, Professor Olivier De Schutter, among others.
A future of Extinction – or Regeneration?
Extinction or Regeneration is about collaboration, resolution and action. We are bringing together some of the world's best thinkers, from a breadth of countries, cultures and areas of expertise to share solutions and help create a roadmap towards a global food system that works for people, animals and our planet.
Philip Lymbery, Global CEO, Compassion in World Farming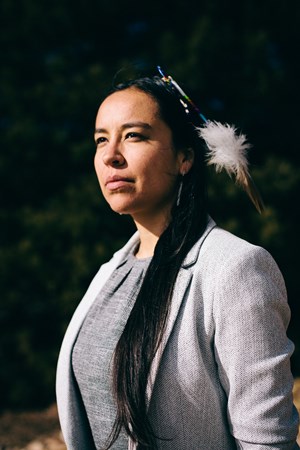 One of the newly announced speakers is Lyla June, artist, scholar, and community organizer of Diné (Navajo).
She adds: "Indigenous peoples are often overlooked or left out of the conversation about climate change, food security and the possible solutions. This is a mistake; we need a collective of diverse voices around the table to find holistic solutions for the whole of the earth and all of her inhabitants. I welcome the chance to meet with people from across the world at the Extinction or Regeneration conference because we desperately need a diversity of people coming together as allies, confidantes, and collaborators so that together we can transform dead systems into living ones."
Attending Extinction or Regeneration
Over two days, there will be plenary sessions with inspirational speakers, roundtable discussions, networking opportunities and facilitated action workshops to catalyze collaboration and change.
Read more about the Extinction or Regeneration conference and the full list of speakers.