Published 12/15/2022
In 2017, Kipster became the world's first brand to produce and sell certified carbon-neutral eggs. This month, the Dutch company's first U.S. farm begins selling its humanely raised, eco-friendly eggs on store shelves in The States. 
Kipster is an egg company that is on a mission to redefine our relationship with agriculture, animals, and the environment. The brand's high welfare environments and climate-friendly hen houses earned Kipster both the Good Egg Award and the Best Marketing Award during CIWF's 2018 Good Farm Animal Welfare Awards. The company's success in the Netherlands led the team to start a new venture in the United States, where they built a hen house unlike any other in the Western Hemisphere. Luckily, the team's passion for animal welfare and the planet, combined with their knack for innovation, has led to the convergence of several practices that, combined, create a business model previously unheard of in the U.S. egg industry. 
Leading the Way in Humane Standards
While many hens in the U.S., including some who live cage-free, spend their entire lives indoors, Kipster's egg-laying hens are given daily access to the outdoors. When the hens aren't outside, they can enjoy a free-roaming indoor environment with lots of natural light and varied enrichments designed to fulfill all their natural behaviors, including perching, foraging, nesting, and dustbathing. With the resources they need to behave naturally, Kipster's hens achieve a high standard of overall health and well-being. Kipster's hens are never beak trimmed, sparing them from painful mutilations that are common among other companies. 
In addition, Kipster joins a select group of egg producers in the country that do not kill male chicks. Instead of being dumped into grinders or gassed as day-old chicks, Kipster's roosters are raised in homes and allowed to enjoy higher welfare lives until later used for meat. 
Climate and Nature-Friendly Practices
One of the main drivers of greenhouse gas emissions in agriculture is food waste and inefficient use of crops. To combat this problem, Kipster uses food scraps that typically go to waste, such as oat hulls and imperfect baked goods, as healthy chicken feed. Thus, no extra land, water, or resources for growing and harvesting are needed to produce the feed, and food that would otherwise end up in methane-emitting landfills is put to good use. Kipster also avoids using human-edible crops, such as corn and soy, as chicken feed, which can create competition and inefficiency within the food system. 
Kipster has added several on-site eco-friendly features as well. The barn is designed with long windows extending the length of the building for ample natural lighting, and the building is fitted with rooftop solar panels, which are used to power the farm. The hen house also features a state-of-the-art ventilation system that purifies the air to both reduce pollution and maintain the health of the workers and hens.   
Kipster's remaining emissions are offset through Climate Impact Partners' Gold Standard carbon credits. These actions and others have enabled the company to receive CarbonNeutral® certification, meaning the brand's total greenhouse gas emissions and reduction measures are equal to net zero. 
"Allowing birds to express natural behaviors is crucial for their well-being," says Julia Johnson, US Senior Food Business Manager at Compassion in World Farming. "Through Kipster Farm's innovative design, birds are granted a positive living experience with perches, space, and bright lighting, setting the bar higher for both the egg and meat chicken industries in the United States. Compassion in World Farming applauds Kipster's ingenuity, as well as their commitment to transparency through obtaining the meaningful third-party animal welfare certification, Certified Humane." 
After four years of research and the involvement of several NGOs, including Compassion in World Farming, the company is proud to help change the way we think about and care for both people and animals. Kipster eggs are now available (in eco-friendly cartons, of course) in the Michigan and Cincinnati area, with expansion to other locations to follow.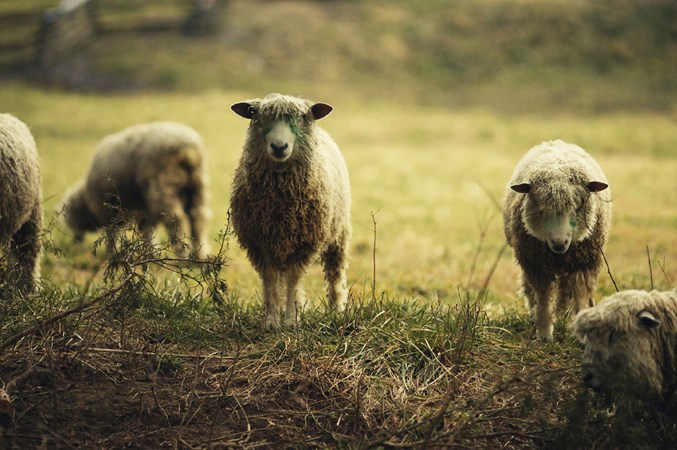 For just $15 a month you can help end the biggest cause of animal cruelty on the planet
Join us today