11/10/2022
For many people, including our staff, food is the focal point of many friend and family gatherings this holiday season. As we look forward to the season of giving, gratitude, and togetherness, we wanted to share some of our favorite family traditions with you, our Eat Plants For a Change family. See our top tips for a successful holiday feast, along with some of our staff's tried-and-true family recipes from our homes to yours: 
Look for plant-based alternatives to your holiday staples (and start now!)
From roast turkey to sour cream, there's a plant-based alternative on the market for virtually any animal-sourced food you can think of. However, with so many brands and alternatives to choose from, there are sure to be some you love and others that simply aren't your taste. To avoid being let down by a new product the day of, start trying different brands and varieties of plant-based alternatives now so you know exactly which ones you like best! 
Swap animal-based ingredients for plant-based ones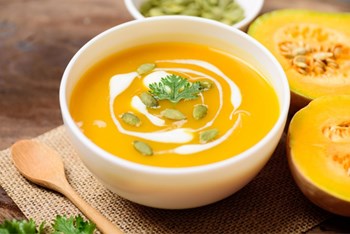 While some of your favorite recipes may call for dairy milk, butter, cheese, and other animal-sourced products, they can often be made with plant-based ingredients instead. If you plan on cooking from scratch, start thinking about what animal-sourced ingredients your traditional recipes call for, such as milk, butter, bone broth, eggs, etc. and how you can replace them with plant-based ingredients instead. For example, depending on the recipe, butter can be replaced with coconut oil, olive oil, avocado, nut butter, unsweetened applesauce, or banana. 
Try something new
The holiday season is all about traditions, so why not start one of your own? Try making a fun, new plant-based meal for everyone at your gathering to try. See below for some of our staff's favorite traditional family recipes: 
Our Favorite Family Recipes
3 tbsp vegan butter

 

8 large carrots (1 ½ lbs) pared and chopped

 

1 medium onion, chopped

 

1 tsp salt

 

½ cup raw white rice

 

4 cans (13 ½ oz size) vegetable broth

 

optional: 1 cup vegan light cream

 
In large saucepan, melt butter. Add chopped carrot, onion, and salt. Cook and stir over low heat for 15 minutes. 
Add rice and 3 cans of vegetable broth. Cook slowly, uncovered for about 45 minutes or until carrot is tender. 
Strain soup through a sieve or puree in a blender. Return to saucepan with 1 can of vegetable broth. Bring just to boiling. Add light cream (optional), mix well, and cook until heated through.
For the dough: 
250g (8.8oz) plain flour

 

1/2 tsp salt

 

1 tbsp vegetable oil, plus extra

 

110ml (3.7fl.oz) warm water

 
For the filling: 
1 onion, finely diced

 

200g (7.1 oz) mushrooms, finely diced

 

3 garlic cloves, peeled + finely diced

 

200g (7.1oz) sauerkraut, drained + roughly chopped

 

1 large sprig of fresh thyme, leaves picked

 

1/2 tsp caraway seeds

 

salt + pepper

 
To serve (optional) 
vegan margarine or butter 

 

vegan crème fraîche

 

chopped chives or parsley

 
Instructions: 
Add the flour and salt to a mixing bowl and stir. Then pour in the vegetable oil and warm water and combine. Note, if the mixture is too dry and a tiny splash of water or if it's too wet and a sprinkling of flour. 
Tip the dough onto a lightly floured worktop and knead for 5 minutes.  
Then pop the dough back into the mixing bowl and cover with a damp tea towel while you carry out the next steps.  
Heat a little oil in a frying pan on a medium heat. Once hot, throw in the onion and fry for 8 minutes. 
Next throw in the mushrooms and fry for another 8 minutes or until most of the moisture has evaporated.  
Add the garlic and fry for 2 minutes. 
Finally, add the sauerkraut, thyme leaves, caraway seeds, and generous pinches of salt and pepper stir, then fry for another 2 minutes.  
Remove the pan from the heat and leave the mixture to cool completely while you roll out the dough. 
Roll out the dough until it's 3mm (0.1") thick. Then using an 8cm (3") round cutter or glass, cut out rings of dough. Then keep rolling the leftover dough and cutting out rings until you've used up all the dough. 
Add a heaped teaspoon of the filling to the middle of each circle of dough. Then fold the circle of dough in half and pinch the edges closed. You can also create a pleat pattern around the edge if you like by folding the edges as you go. 
Next, bring a pot of water to a boil. Add the pierogi to the water in batches and boil for 2-3 minutes or until the pierogi float to the top, then transfer them to a plate. 
This step is optional, but if you want to fry the pierogi, heat a little vegan butter in a frying pan on a medium heat. Add the pierogi in batches and fry for a few minutes on each side or until golden brown. 
Serve the pierogi with a dollop of vegan creme fraiche and a sprinkling of chives. 
Credit: wearesovegan.com
Ingredients: 
2 cups vegetable stock

 

4 cloves garlic

 

2 carrots, peeled and diced

 

2 celery stalks, diced

 

1 granny smith apple, cored and diced

 

1 medium butternut squash (uncooked, peeled, seeded, dried); I generally find this is 2 – 3 cups

 

1 sprig fresh sage

 

1 white onion

 

½ tsp salt and ¼ tsp black pepper

 

1/8 tsp cayenne

 

Pinch of ground cinnamon and nutmeg (I add probably more like 1/8 to ¼ tsp)

 

½ cup coconut milk

 

Optional: more coconut milk and smoked paprika

 
Add the stock, garlic, carrot, celery, apple, butternut squash, sage, onion, salt, pepper, cayenne, cinnamon and nutmeg to the Instant Pot. Toss to combine. 
Press the Pressure Cook button and set for 8 minutes on high power. 
When it is done, quick release. 
Remove and discard the sage. 
Stir in the coconut milk. 
Use an immersion blender to puree the soup. 
Taste and season as needed with salt, pepper, additional cayenne, or paprika as desired. Drizzle with a little extra coconut milk for a fun look. 
Ingredients: 
1 bag (12 oz) cranberries

 

1 cup cranberry juice

 

1 cup pure maple syrup (not pancake syrup!)

 

3 tbsp orange juice

 
Wash bag of cranberries under cool water, then dump into a medium saucepan. 
Pour in 1 cup of cranberry juice (or whatever juice you choose). 
Pour in 1 cup maple syrup. 
Add orange juice. 
Stir together and turn heat on high until it reaches a boil. 
Once it comes to a rolling boil, turn the heat down to medium low and continue cooking over lower heat for about 10 minutes, or until the juice is thick. Turn off the heat. 
Credit: thepioneerwoman.com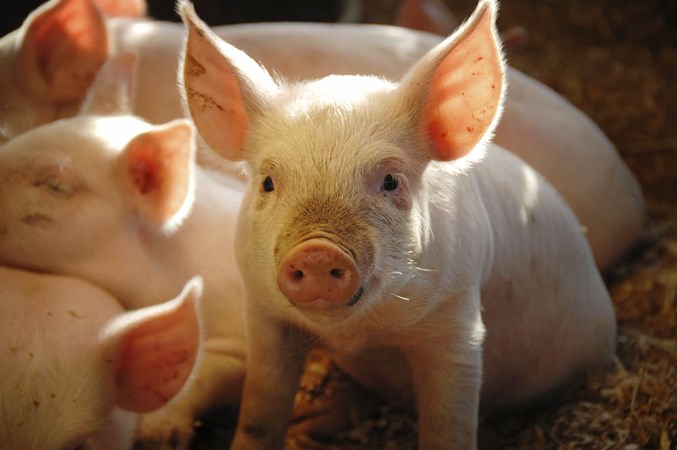 For just $15 a month you can help end the biggest cause of animal cruelty on the planet: factory farming.
Give Today