Whatever you are raising your glass to, try adding a little compassion to what's inside it. We want to help you navigate the plant-based choices behind the bar and how simple swaps can make your classic cocktail dreams come true, without the animal products. The best part? All these bevvies can be mixed up with or without the alcohol, making mocktails for the whole family a festive fixture at any celebration.  
That's right: We did a deep dive on cocktails, so you don't have to: We've got the inside scoop on tracking down little-known ingredients, refining your wine, and locating the best beers to meet your  compassionate values. Become your own bartender  and test out these tried-and-true recipes with a plant-based twist! 
Not-So-Bloody Mary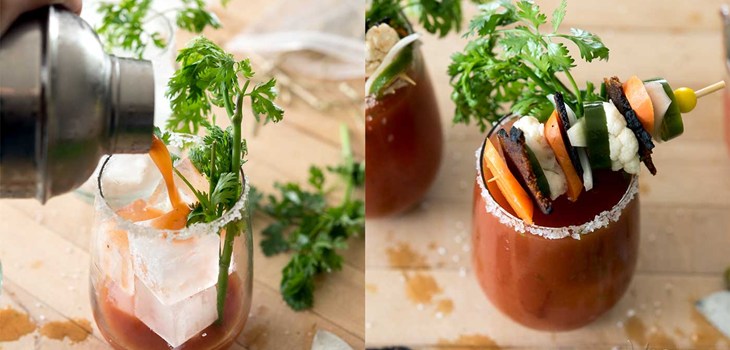 The Bloody Mary is a brunch staple across the country, but finding a version sans the anchovies or clam juice can become your least favorite game of hide-and-seek. The key is using a plant-based Worcestershire sauce or an accessible substitute. The bartender's favorites? Soy sauce or mushroom broth are umami-full swaps that hit the spot. Want to go over-the-top veg? Go wild with the garnish! There is no end to the options you could create: crudité, jalapeno cashew poppers, or even a plant-based grilled cheese—OH MY! 
Replace the Egg Whites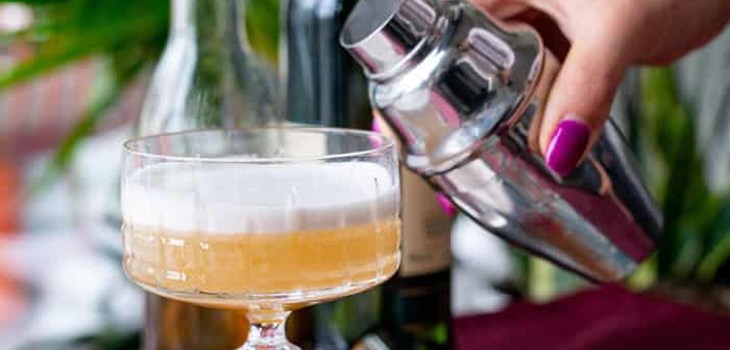 Fret not if foam is what you're after; there are DIY and ready-to-buy options to keep your cocktails frothy and your whiskeys sour. Aquafaba (the liquid in a can of chickpeas) is a sustainable option that you probably have in your pantry right now! Replace the egg whites with a few tablespoons of aquafaba and give it a good shake over ice. For a fruity alternative, try subbing in orange or lime juice. Once shaken, the natural sugars in the juice create a foam-like head on your favorite cocktail recipe. 
What's 

Fin

ing

 Your Wine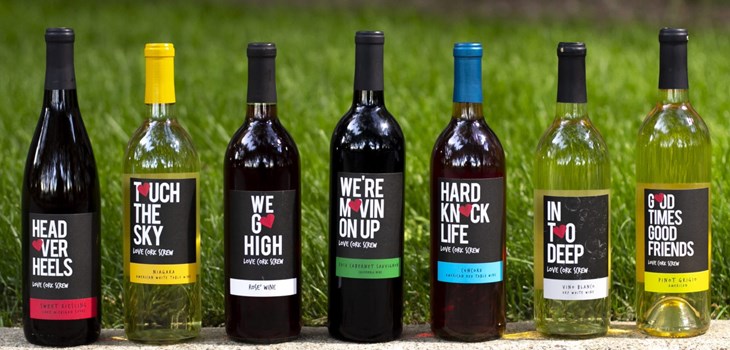 The process of winemaking isn't always an animal product-free experience.  In fact, while most varietals of wine masquerade as a plant-based option, not listed in their ingredients list are the products used in the process known as fining. Fining is one of the final stages of winemaking when sediments are filtered out, leaving you with a clear product free of impurities. While the beverage industry is beginning to trend away from the use of animal products in fining, egg whites and milk enzymes have been some of the most widely-used options by mainstream labels. Looking for a plant-based bottle for your friends who #EatPlantsForAChange? See this guide for vegan wine buying.
Who Knew What

'

s

 

in

 

the

 

Glue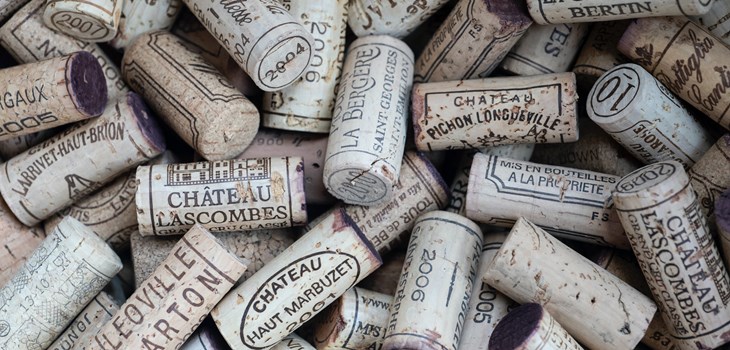 The main tenant behind plant-based wine is the notion that at no point in the wine-making process are animal products used. Something consumers often overlook is the ingredients used to seal wine bottles—and they may surprise you. Sealing agents such as beeswax and milk-based glues are often left off the ingredients list when used in corking. Now we don't really think there is a right or wrong way to seal a bottle, but this inside scoop can give you the tools to make the compassionate decisions that work for your plant-based journey. Barnivore has a comprehensive database of compassionate alcoholic beverages to make your shopping a breeze. Can't find your brand? Barnivore allows you to submit information about your favorite spirits to the list.
Which Brew is For You?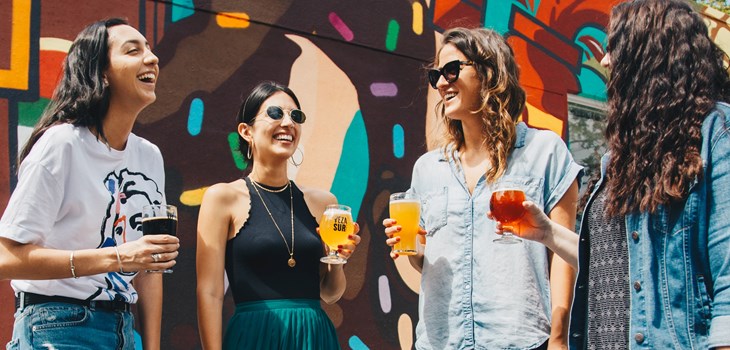 As if we haven't talked about the fining process enough, when it comes to beer and cider, the process of making a beverage clear… gets a little murky. For the most part, breweries look to gelatin to suspend yeasts and proteins from the ale, but some even use isinglass (the swim bladder of a fish) to sort out impurities in your beverage. Sounds refreshing, right? Luckily enough, most mainstream beer and cider brands offer readily available plant-based products. Cheers!
Dairy

-

Free Specialty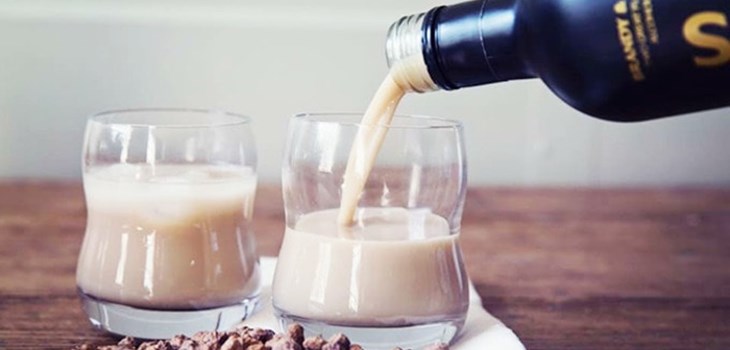 No more skipping the eggnog and passing on the coquito during the holidays. There are plenty of dairy-free options to put some pep in your step and in your drink. Plant-based peeps have been concocting solutions to creamy cocktail woes for years now. Plant milk makes White Russians a compassionate staple during the holidays, and coconut crème keeps that glass of eggnog just within reach. Last but not least, that creamy coffee treat that comes ready to drink, IRISH CREME! Plant-based versions can be found in grocery stores nationwide, or you can make your own for a homemade touch.
Ring in the new year with these recipes and secret ingredients so you never feel lost looking at the drink menu. No beverage is out of reach when you #EatPlantsForAChange, and these recipes are the proof in the holiday pudding. (Which goes great with port, by the way!)  
We want to see your Compassionate cocktails! If you try any of our plant-based libations, share them with us in our private Facebook Group, on Instagram, or on Twitter with the hashtag #EatPlantsForAChange and you might see your plant-based potions on our social channels.