10/19/2020
No matter where you are in the U.S., it's no surprise that the upcoming holiday season is going to look a little different this year—and Halloween is no exception. That's why Compassion is challenging YOU to trick out your treats this Halloween, and don't just stop at candy! Between breakfast, lunch, and dinner, there are many opportunities to fill your home with a little spooky, plant-based magic. We scoured Instagram to inspire your spirit this festive season, and whether you're looking for something to buy or DIY, these ideas will make the kids forget all about trick or treating this year! (Maybe…)
Calling ghosts and ghouls of all ages! @spabettie on Instagram is showcasing her spooktacular take on Pizza Pot Pie. The pumpkin king, Jack Skellington himself, graces us with his full-moon smile as the DIY crust of this dish. Pizza night will never be the same when you give these pies a place at your Halloween feast!
Have you ever wanted a ghoul to greet you in the morning? We know we're not the only ones, ever since @grandma_el came out with her series of spooky oats! From monsters to werewolves to mummies and more, Grandma Elena has the creepy critter recipe perfect for your Halloween breakfast!
No time to bake before the witching hour? Toluca Bakery and Café in Toluca Lake, CA has the devilish deserts of your dreams covered compassionately. These candy corn conchas are a haunting variation of the classic vanilla and chocolate Pan Dulce (sweet bread) varieties. These make the perfect midnight snack or naughty breakfast dipped in a cauldron of hot chocolate to surprise the mini monsters in the morning.
@

vegantreats: Vegan

 

Ouija

 

Chocolate Box
For the teen zombies at home who might be growing out of the trick-or-treat spirit this year, we have the gift that will put you on the ghoul—we mean cool—List this year. These hand-crafted chocolates are completely plant-based and look like something out of a storybook... or a nightmare!
These picture-perfect cookie boxes will have jaws dropping at snack time. Zero Egg Bake Shop is coming in hot this haunted holiday: They have compassionate cookies for all your tiny terror's needs. Jack-o-lanterns, monsters, and mummies, OH MY!
This recipe is so simple, we wonder why we haven't always eaten pizza like this! Cowboy Cooking Vegan is serving up tricks with his pizza treats this Halloween, covering the crust with olive spiders and vegan mozzarella ghosts. With a little imagination and some plant magic, these customizable creations can satiate even the smallest ghost's most haunting of appetites.
@vgnbites_:

Ghoul G

host

 

B

lack

 

S

moothie

 

B

owl
If your brood likes their boos with breakfast, try out this ghost smoothie bowl from Vgnbites. They use Dutch-processed cocoa powder to mimic the night sky and coconut yogurt for our ghostly friends to create a to-die-for Halloween landscape.
This chocolate bark is just one addition to Seymour Munchmore's Halloween charcuterie boards and their custom-made plant-based treats in Minneapolis, MN. As if white chocolate and Oreos aren't mouthwatering enough, candy corn and candy eyeballs add a spooky spin to this snack. The kids will be howling at the moon!
The closest things to real magic we've seen are these aquafaba ghost meringues. Leaving behind the animal products, @veggiefunkitchen was able to create these compassionate confections that will disappear before your very eyes—if you leave your kids alone with them too long!
There's so much more than candy that can make our holiday sweet, especially now that we have these tricks up our sleeves. So, take a peek at the goodies we've described and watch the children flock to your kitchen, no magic spells necessary! (Unless you're the witching type.)
We want to see your compassionate Halloween creations! If you tackle any of these recipes or try any of these treats, be sure to share it with us in the Facebook Group, on Instagram, and on Twitter with the hashtag #EatPlantsForAChange, and you might see your creation on our social media channels!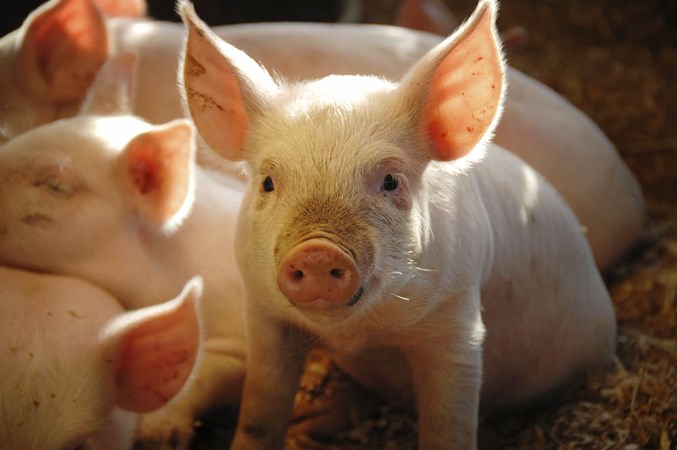 For just $15 a month you can help end the biggest cause of animal cruelty on the planet: factory farming.
Give Today