10/27/2017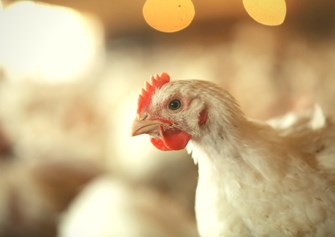 Today, Kraft Heinz announced an expansion of their current animal welfare commitments to include better treatment of chickens raised for meat.
Kraft Heinz Company owns Oscar Mayer, known for its iconic American meat and cold cut products. Which means today's announcement will positively impact a huge number of chickens across the country.
Chickens raised for meat comprise an astounding 95% of farmed animals in America—and because of cruel factory farming practices, they suffer the most, too.
Chickens in the Kraft Heinz supply chain will be offered more space, natural light, enrichments to encourage natural bird behavior, and—importantly—better genetics that do not inherently cause suffering.
The vast majority of chickens are bred to grow so large, so quickly, they often cannot even support their own weight. They may experience chronic pain starting at just two weeks old.
But the tide is turning, and today's announcement from Kraft Heinz is a major step in the right direction.
Kraft Heinz follows major companies such as Subway, Burger King, Moe's Southwest Grill, Panera, Chipotle, Qdoba, Jack in the Box, and many more in publicly committing to improve the lives of chickens.
Compassion in World Farming applauds Kraft Heinz for making animal welfare a top priority.
Want to take action for more animals? Join over 100,000 supporters in signing our Change.org petition asking Popeyes to end cruelty to chickens!